Sponsored post – advertisement.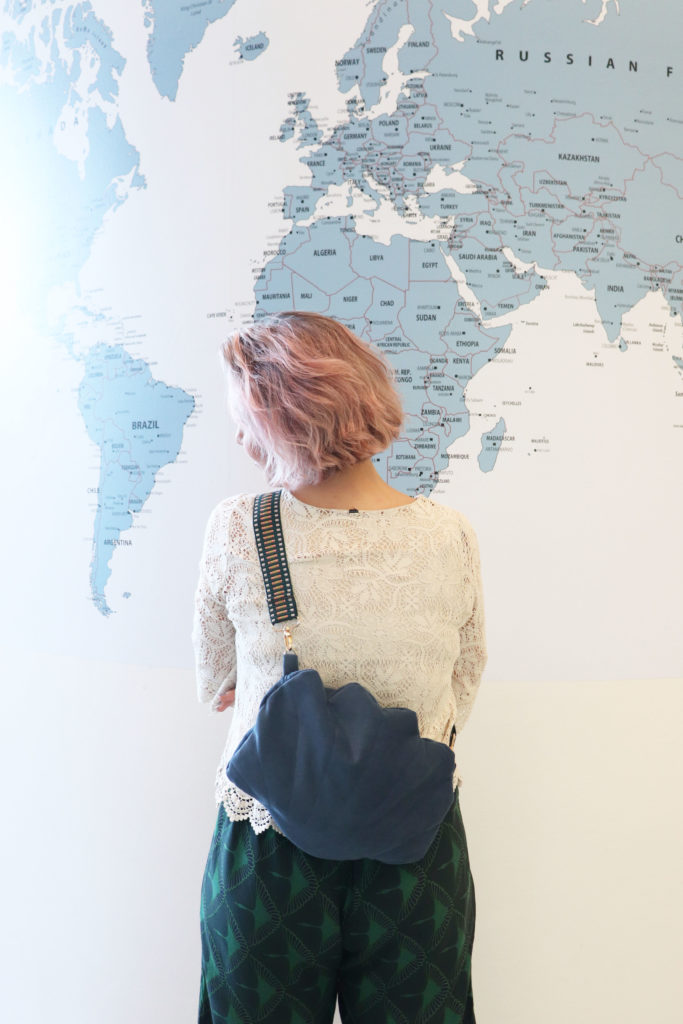 Haha, what a title – fabric influencer!
When I was teaching at the University College where I worked up until recently we often discussed influencers and influencer marketing. I had the tiniest bit of personal experience to draw from since I have had some collaborations with the fabric brand Stoffstil.
This year I have also been so lucky to be asked to do a campaign for them.
For the launch of their new collection for the 30th of January I could choose between some different style patterns and lots of different materials.
It was quite a fun challenge for me, since I never ever normally work with patterns. I just make stuff up from pieces of clothing I already have. That is what my entire sewing brand is built up on.
But I must say in this case the patterns were fine and not hard to work with at all.
These are the styles I chose to work with –
Dress
For the dress the pattern is already cut in the size you buy, so there is no fussing with paper pieces which made it so much easier. And it will definitely be a pattern that I will come back to. Also the dress has pockets. There really isn´t much better in the clothes world then dresses with pockets, but I am always too lazy to make them. This time I took the time to do it and it was not bad at all! I will be making so many dresses with pockets now. I won´t be able to get enough of them.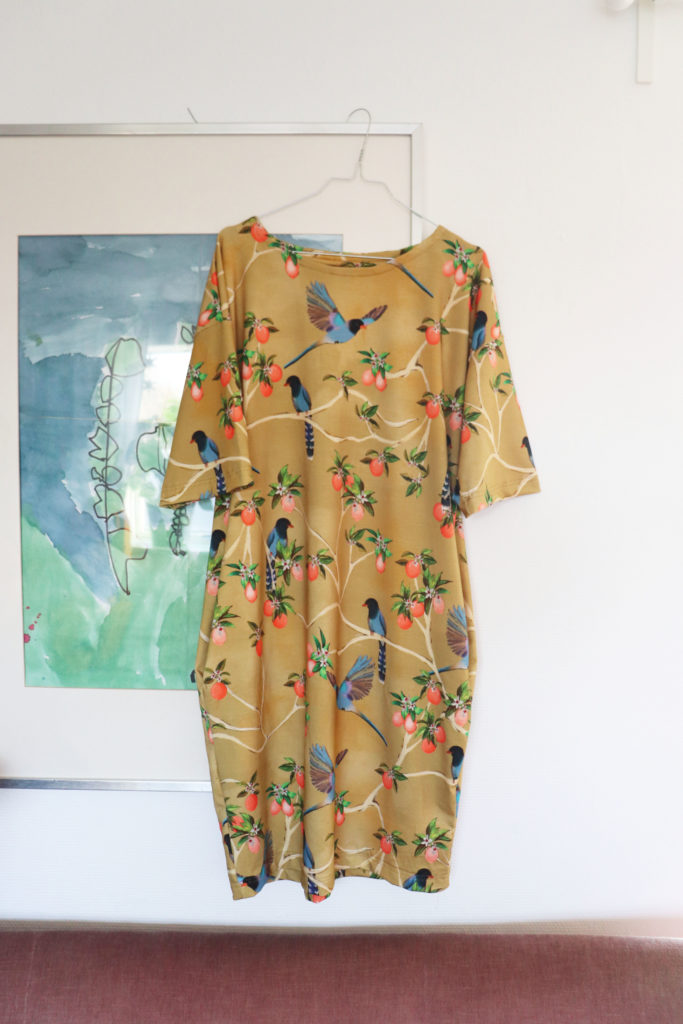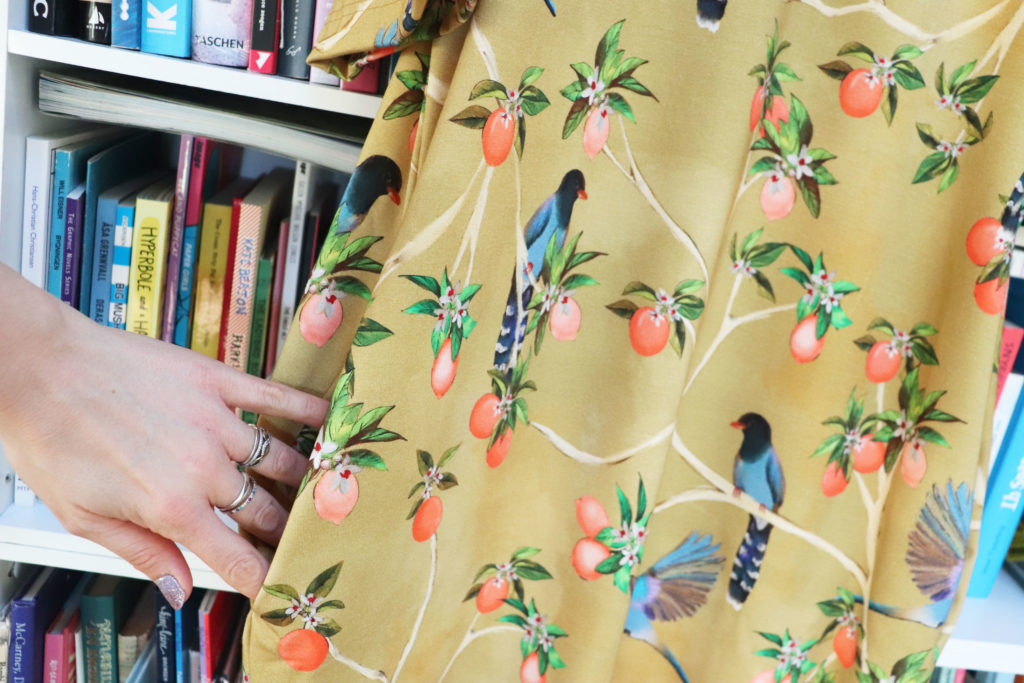 Bum Bag
The bum bag is a cute staple in my wardrobe now. Even though I fear that it will be taken over by my kids. I just need to make some more.
I did have a tiny issue with the pattern here. Being me, I cut too quickly and not carefully enough and had to do a little alteration in the corners of the bag to make it fit. But it still looks great. And I will make some more to perfect the process (also not make mistakes..).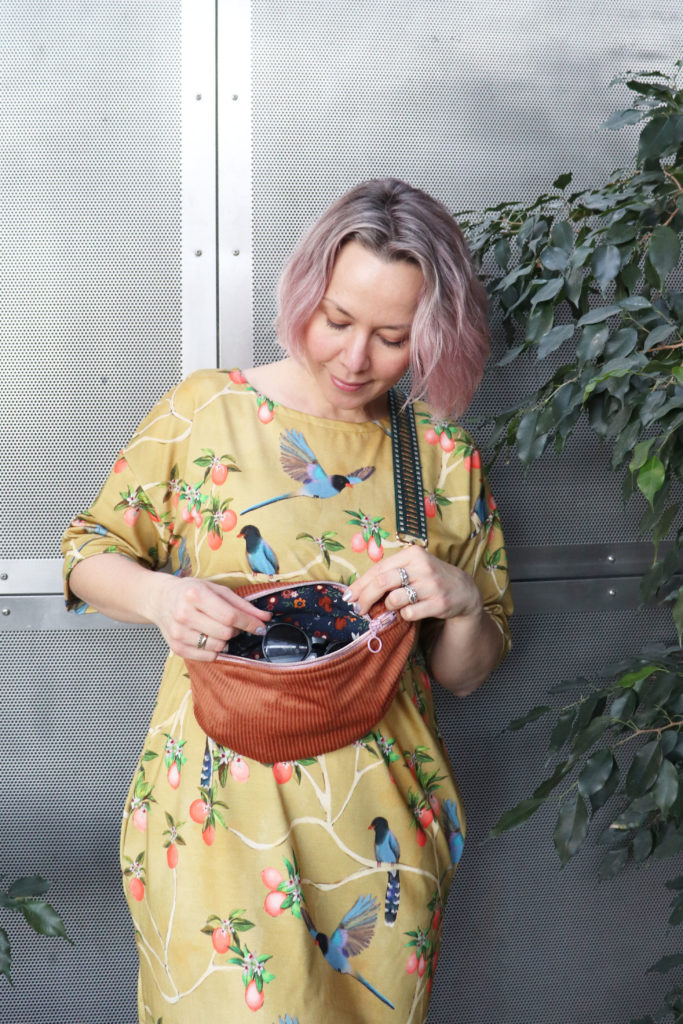 Shell pillow – and bag
The pillow shaped as a shell has moved to Roxie´s room already. Luckily I do have more fabric, and I also made a bag out of the small pillow pattern piece. That is also cute and I am considering adding some bling to it.
The fabric, accessories and the prints are always spot on and I have already bought more from their new collection to make new things – I guess another dress with pockets is not unlikely to come out from my overlocker in the near future.
I went to my nearest Stoffstil shop as well on launch day and the staff there was so nice. They made me feel like a proper influencer, even though a fabric influencer. And I was high on being a part of the campaign for all the new patterns and prints.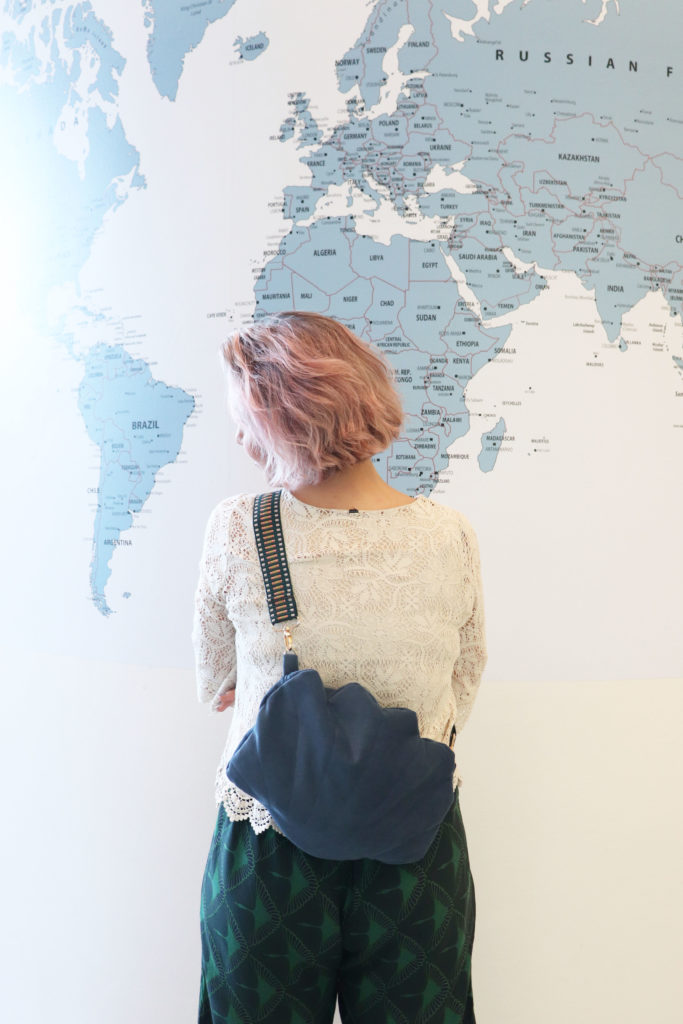 For other sewing projects check out the category here.