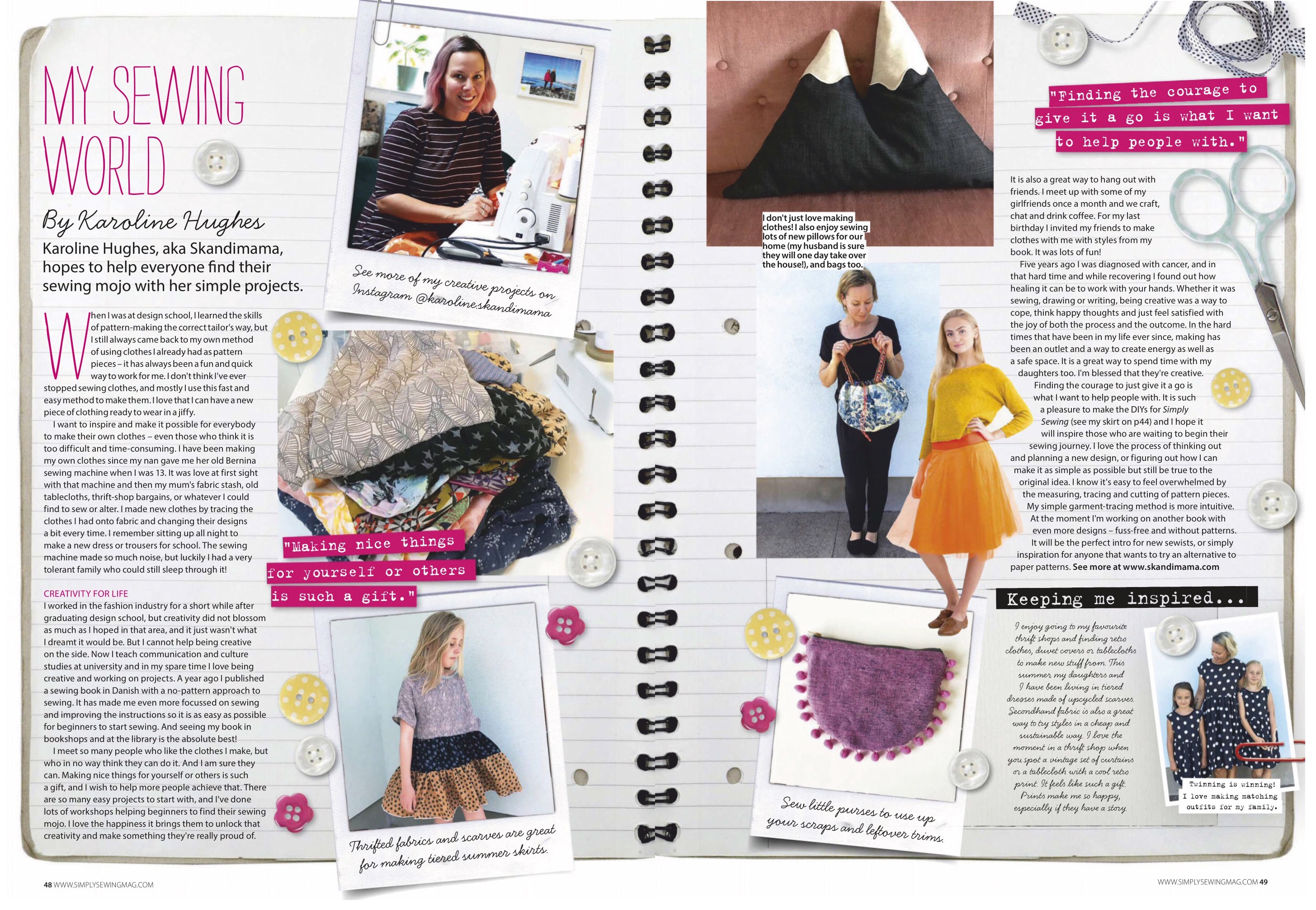 This month is going to be a festive one – and one that makes all my magazine dreams come true.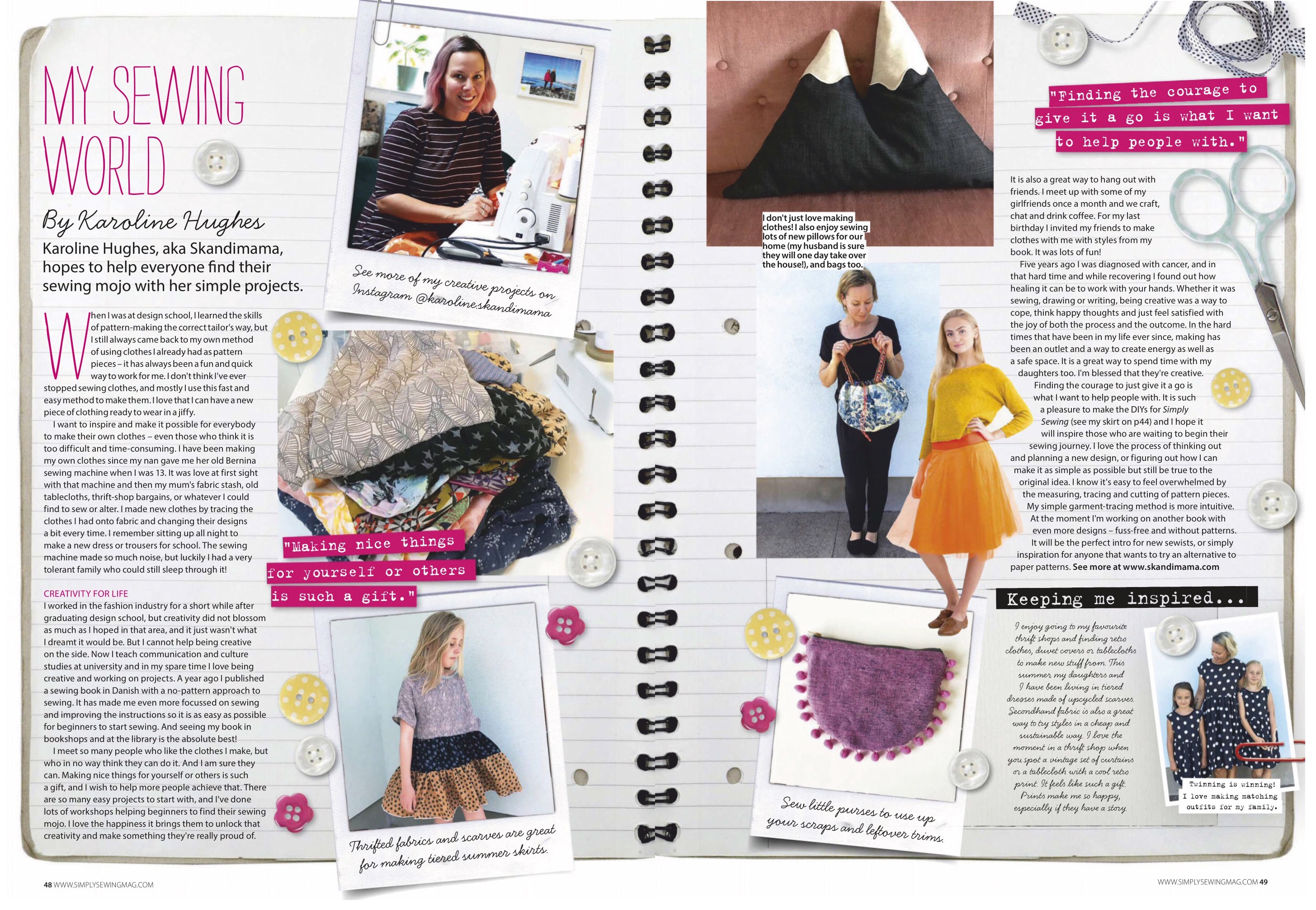 This month there is a feature in both Simply Sewing issue 62 with a little introduction to who I am as a maker in My Sewing World. I was over the moon happy to be asked to contribute.
Something I could have only dreamed about – right up until it actually happened. I write about my love for sewing and making nice things in general and how I wish to inspire as many I can on my creative path. A big thank you to you if you read it, and if you have any questions, you can always message me or write me a comment. A dream come true with Simply Sewing. I am so thankful for being invited. And to be designing and sewing for them so much this year.
I also have a DIY in the magazine – a faux wrap party skirt. Be elegant and ready to party in no-time with that.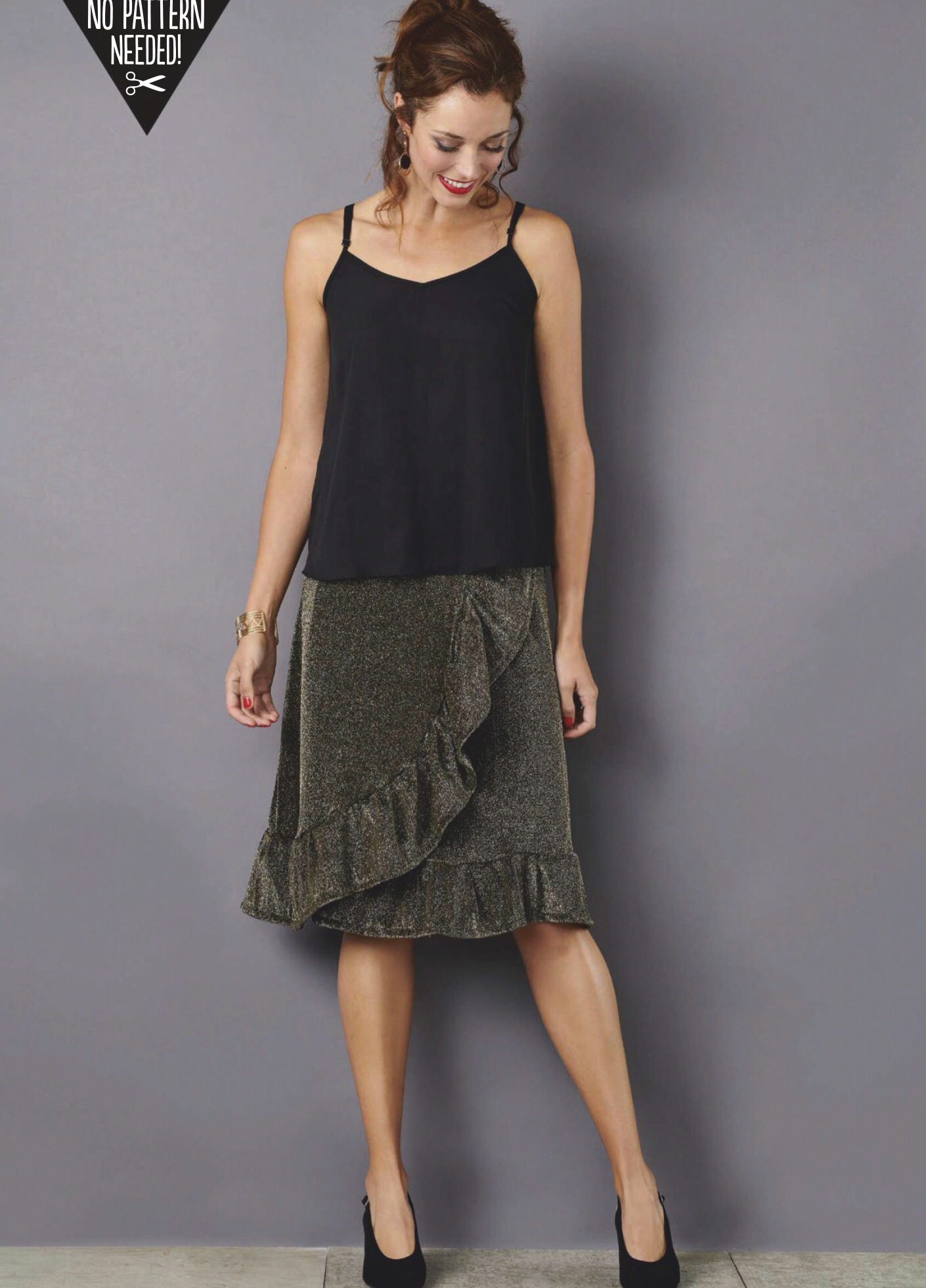 My Sewing World is a creative world
I happened to make a version for myself of it as well  – without the ruffles, and that also works really well. The fabric is sponsored by Stoffstil.  I am looking forward to wearing that this holiday season. I am not a crazy party girl anymore, but I never am short of homemade and sparkly outfits to wear, luckily.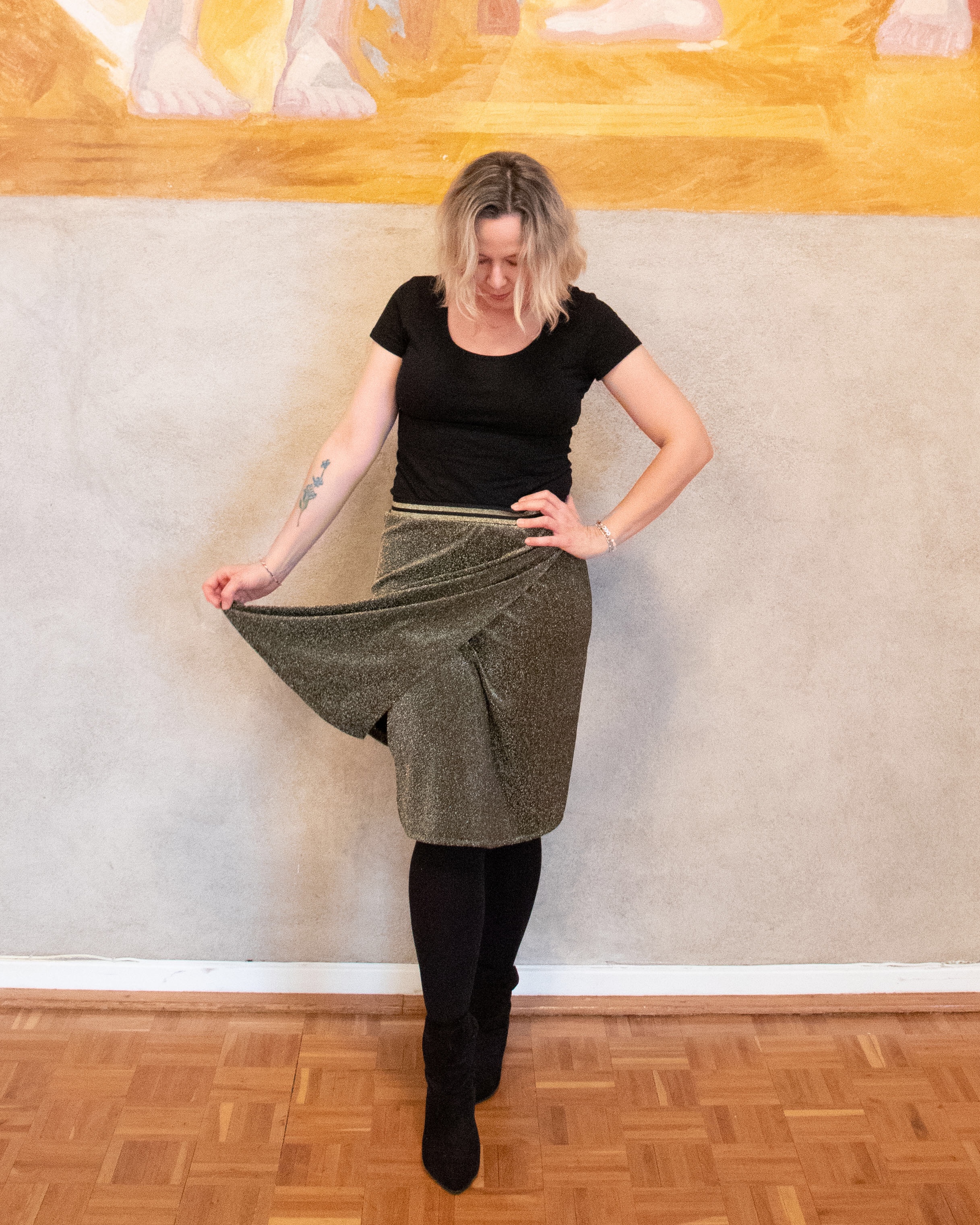 And then there is another fun thing this month apart from being featured in My Sewing World. A mention in a danish magazine called Hjemmet.
Last year I went to a Christmas market in a local museum with 3 of my creative friends. We met approximately once a month, chat, eat chocolates, drink coffee and most of the time, we are also working on some fun projects. Last year we had been making xmas things for quite a while, and we went to sell them at the market. We did not sell that much, but we had a really fun and cosy time, and a journalist making an article about the event wanted to include us.
So happy to have these girls around. You can have some really good chats while the hands are at work. We also had a fun creative party at one of my birthdays.
Lots of fun.
And then it is always exciting to see if anybody actually reads the magazine and notices it..
Thanks for reading  ^_^