Porcelain markers project to bring your white china to life
As I have shown before here and here, I love making craft projects with porcelain paint and old thrifted white porcelain or china.
I thought it was great fun but not always that easy with the wet paint and the paintbrush. So that is why I ordered a set of ceramic markers from amazon for a Porcelain markers project. And boy did they work.
I made a cup that I did not like, and I thought I could wash the paint off and try again, but it was all set. So, very durable it seems. Which is good. If you do not make any mistakes.
Porcelain markers project – the supplies
What you need for the Porcelain markers project
Ceramic or porcelain markers. These need to set in the oven after painting.
Lots of white porcelain or china to paint on. I get mine from the thrift shop mostly.
Some glass to try painting on as well.
Porcelain markers Project
Good ideas!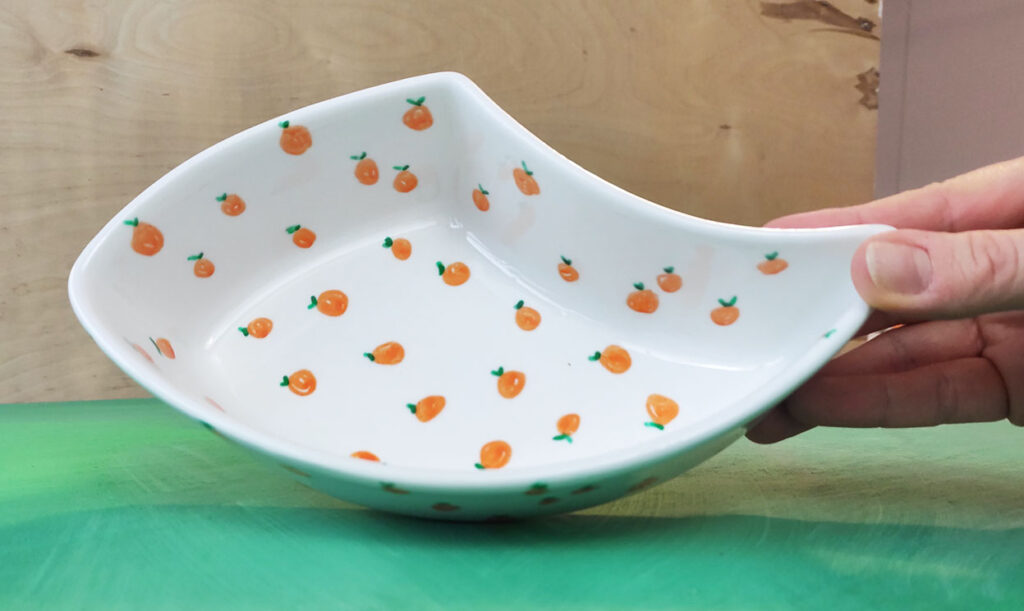 My ideas for the project
I had so many things I wanted to try out for this Porcelain markers project. See them all here on my youtube channel.
These were the easy project ideas – good to get you started.
Tiny dots
Sprinkles
Little hearts
Peaches
Scribbles
Stripes – that did not quite work how I wanted them too. And it did not rub off.
And the more complicated ones – but a lot of fun.
A "Not paint water" mug. I saw this several places on Pinterest and thought I was really cute.
And then I wanted to make a World´s Best Boss mug. I am a huge office fan.
For a flat plate I thought it was cool to make a doodle page, like a sheet of paper with just my normal doodles on. I also made a mug in this style with the "Kindness is magic" quote.
I made a glass vase with lady bugs. That will fit well with some nice flowers.
And a white vase with green leaves on branches. Simple yet sweet.
I hope you have fun with this project. It is a great project to do if you need a homemade personal gift for someone.