Scarf refashioning is my favourite thing at the moment
I am lucky enough to have another submission in the Simply Sewing magazine issue no. 58 – Also with a cool scarf refashioning.
The one in Simply Sewing is a refashioning DIY of one of the many scarves I had at home into a cute tube dress – perfect for the beach.
I still have quite a lot of those scarves for scarf refashioning
They are often in the thrift shop I go to, and lovely patterns and prints are just too hard to resist for me.
Recently I saw one of my friends and she was wearing an awesome tier dress in a beautiful floaty fabric. It was out of my price range, and I thought I could do something like it with my many scarves. And thus the tiered dress scarf refashioning factory began.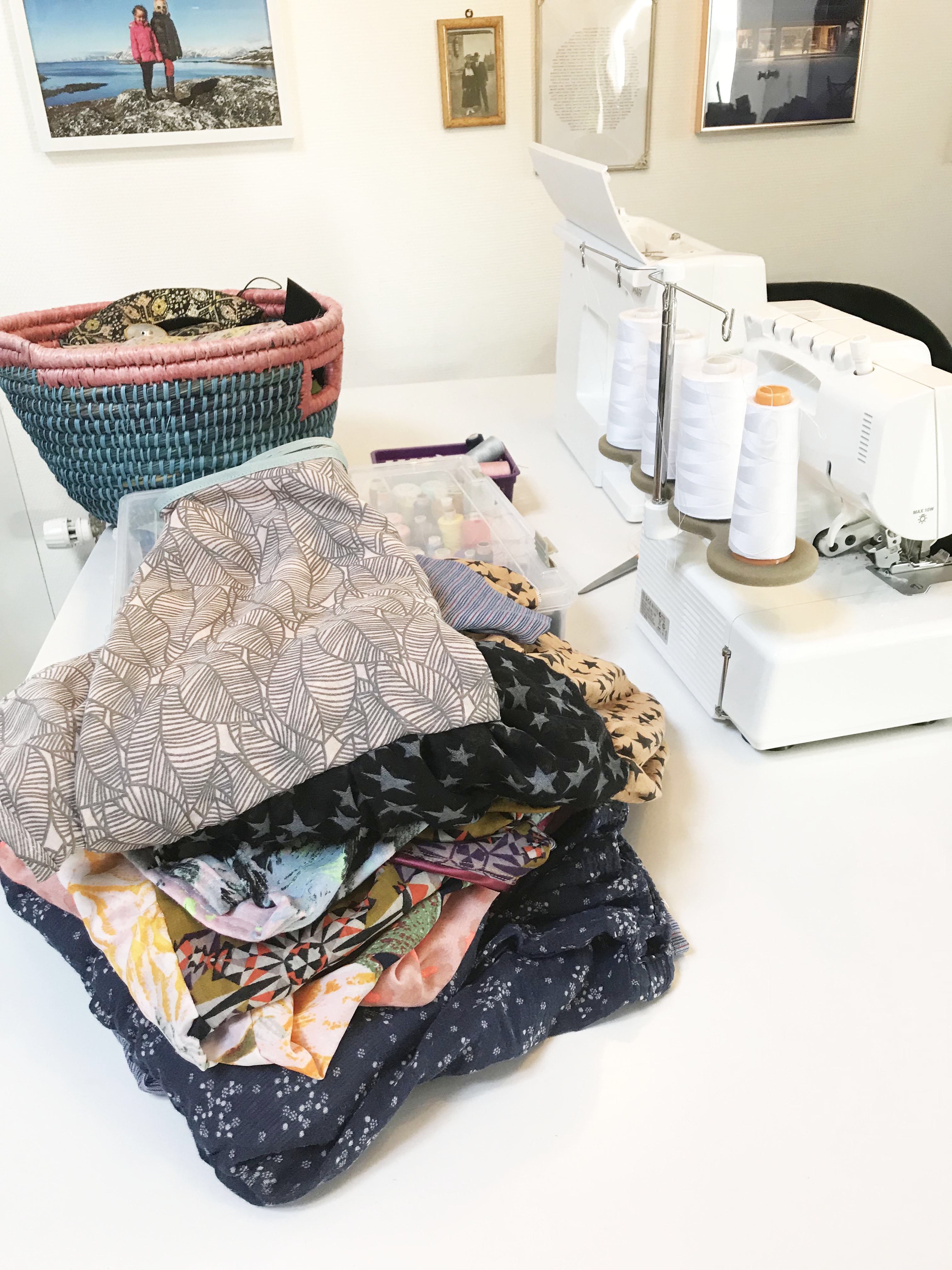 Instant joy in a dress
I love the scarf refashioning dresses and will live in them this summer. I also made some for the girls.
Some of them are in two layers because the fabric is too see-through, and with some of them I have made an inner layer from – guess what – more scarf fabric!
The scarves are different in sizes, so some of them have been cut a bit imaginatively, and off course they could be made even longer for a full length version. Each tier has to be wider than the previous, so there is enough to gather from – so there is lots of width and floatiness.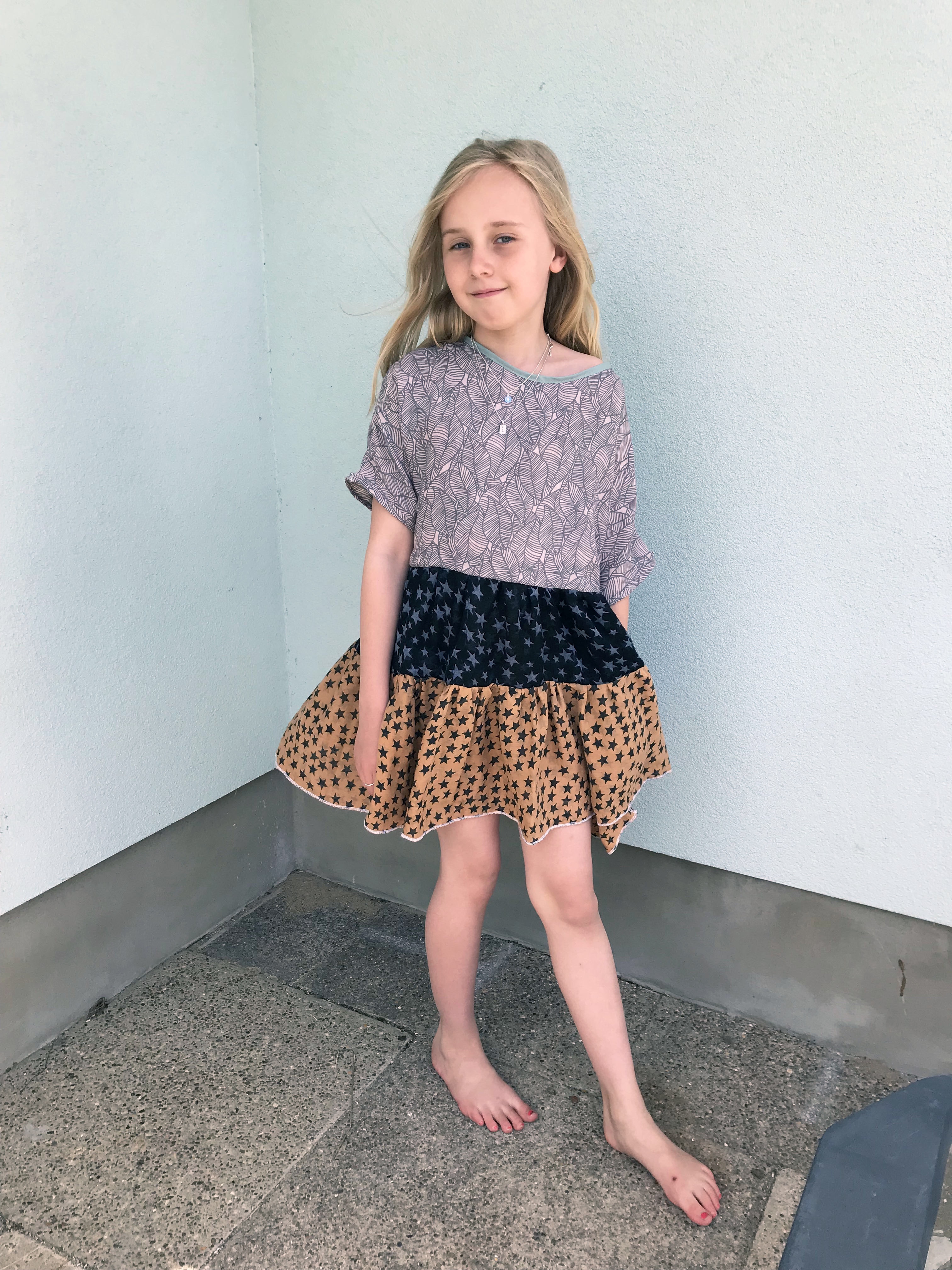 I made a pattern from a wide too for the top bit and the sleeves. The neckline is finished with bias tape in contrasting colours. Sleeves are made differently according to how much scarf fabric was available.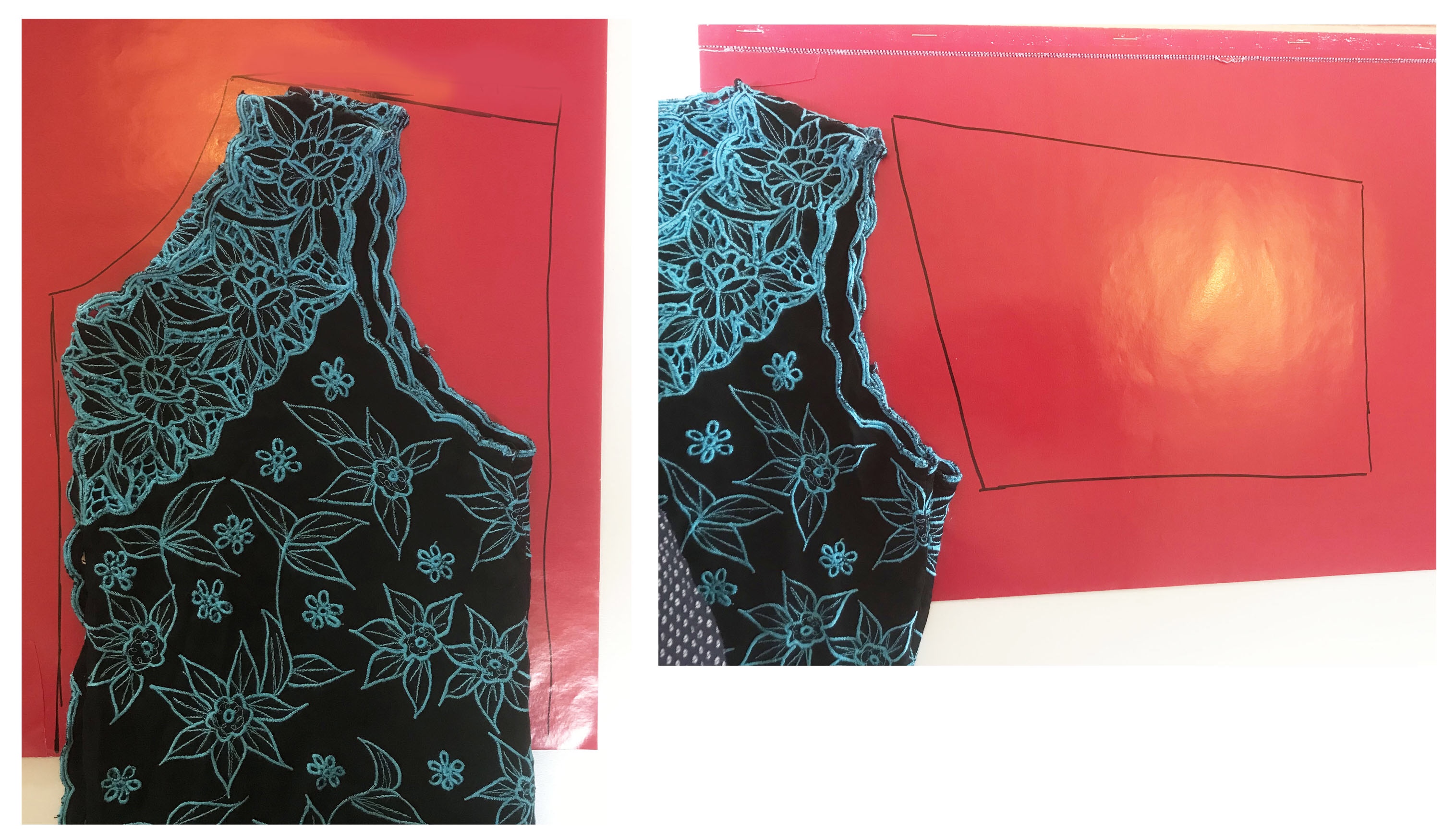 The layers coming were just made from the fabric that (kinda) matched and fitted in width.
I also made one short top – that works well too.
I love the boheme look, the pattern mis-matchiness, and that I could use some of the many scarves I had in store for some dresses that have already been named favourites in the wardrobe for summer. Refashioning is one of my favourite things to do – to be both sustainable not throwing clothes away and use creativity to make something great.
Here I have used my pattern for a dress in a very light fabric on sale at Stoffstil. It is very sheer but with bike shorts underneath it´s fine. And super airy and light for this hot weather.
I hope this will inspire you to make something awesome. There is more inspiration here.
Happy making!