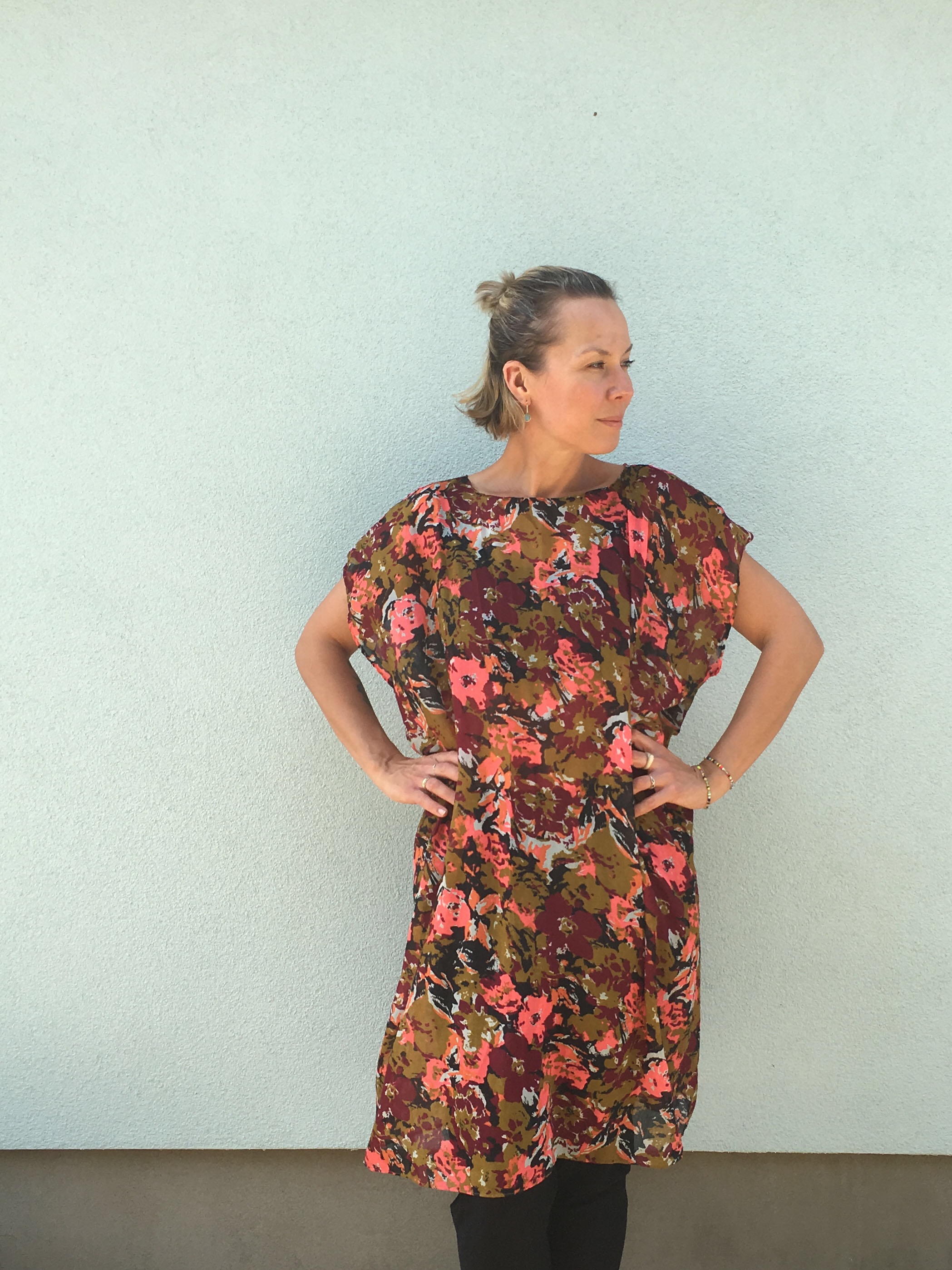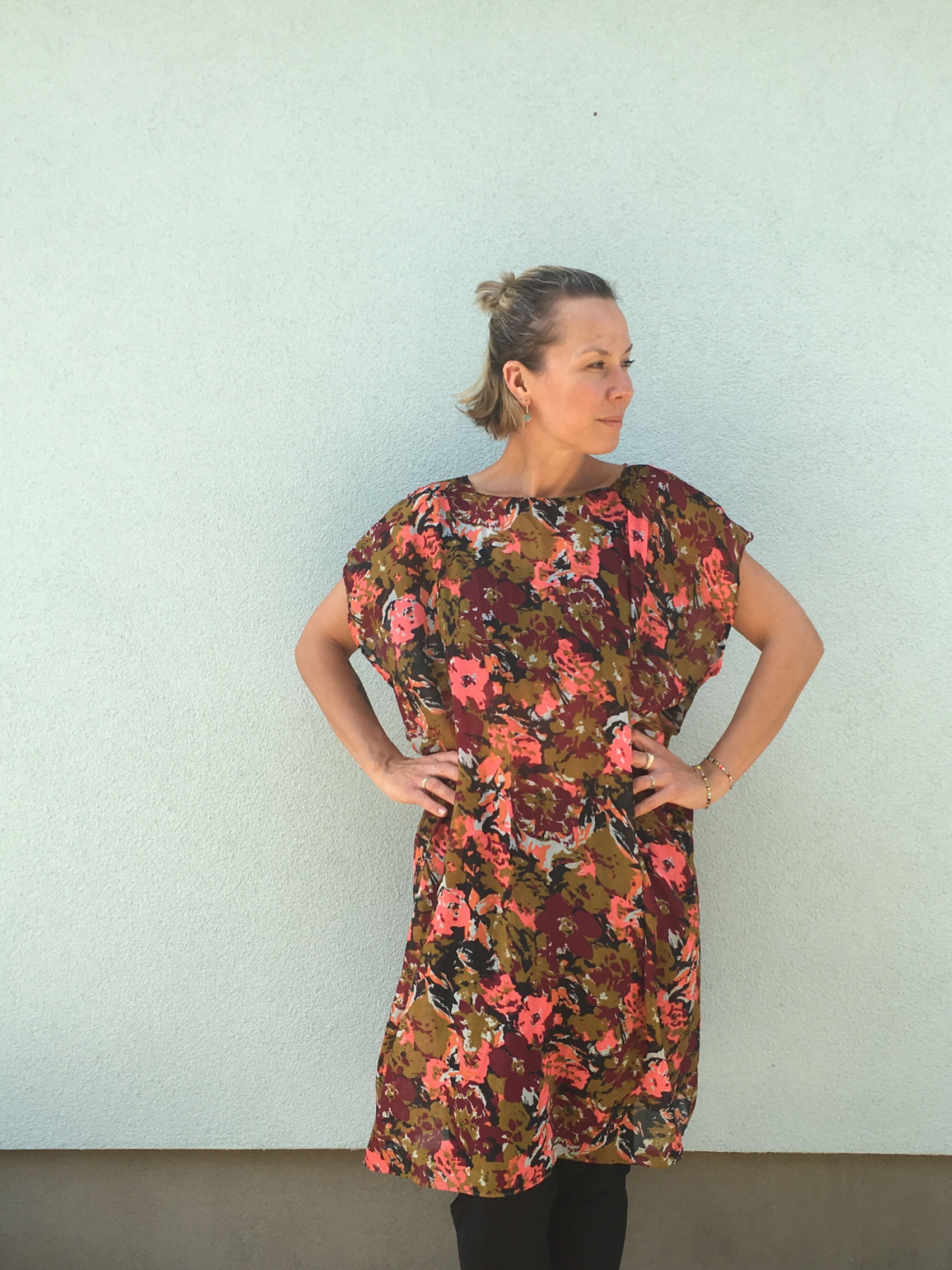 Hello again from the sewing blog. This is my final scarf refashioning for a while, I think. Because wow, there has been many. At least it will be the last summer scarf refashioning. But I am sure I will come up with some wintery ones for the cold weather.
It is very simple. A lovely light and printed tube scarf. A neck opening cut, folded back and stitched on.
Openings for the arms in the side – and then just ready to wear. The light fabric falls and flows so nicely.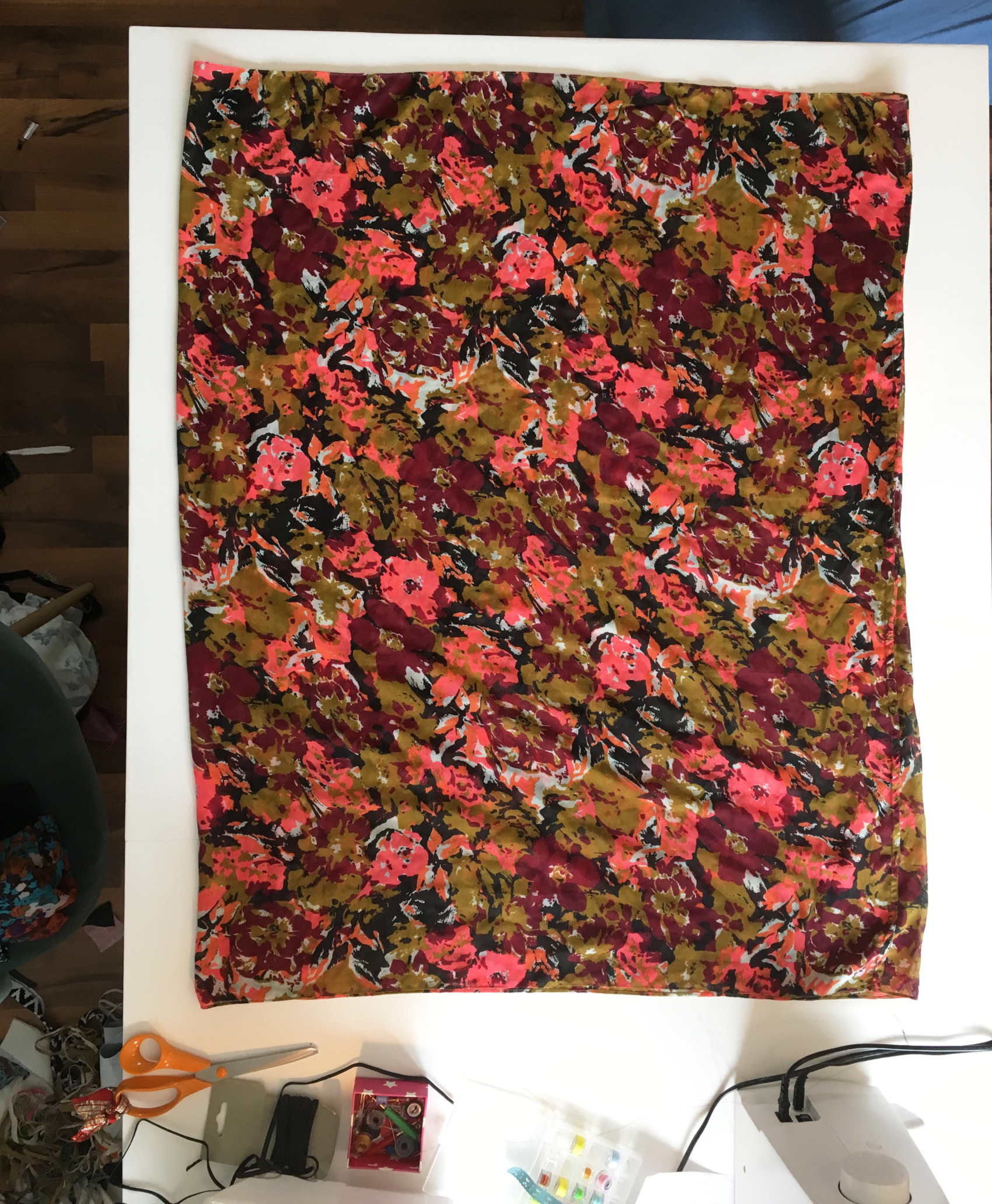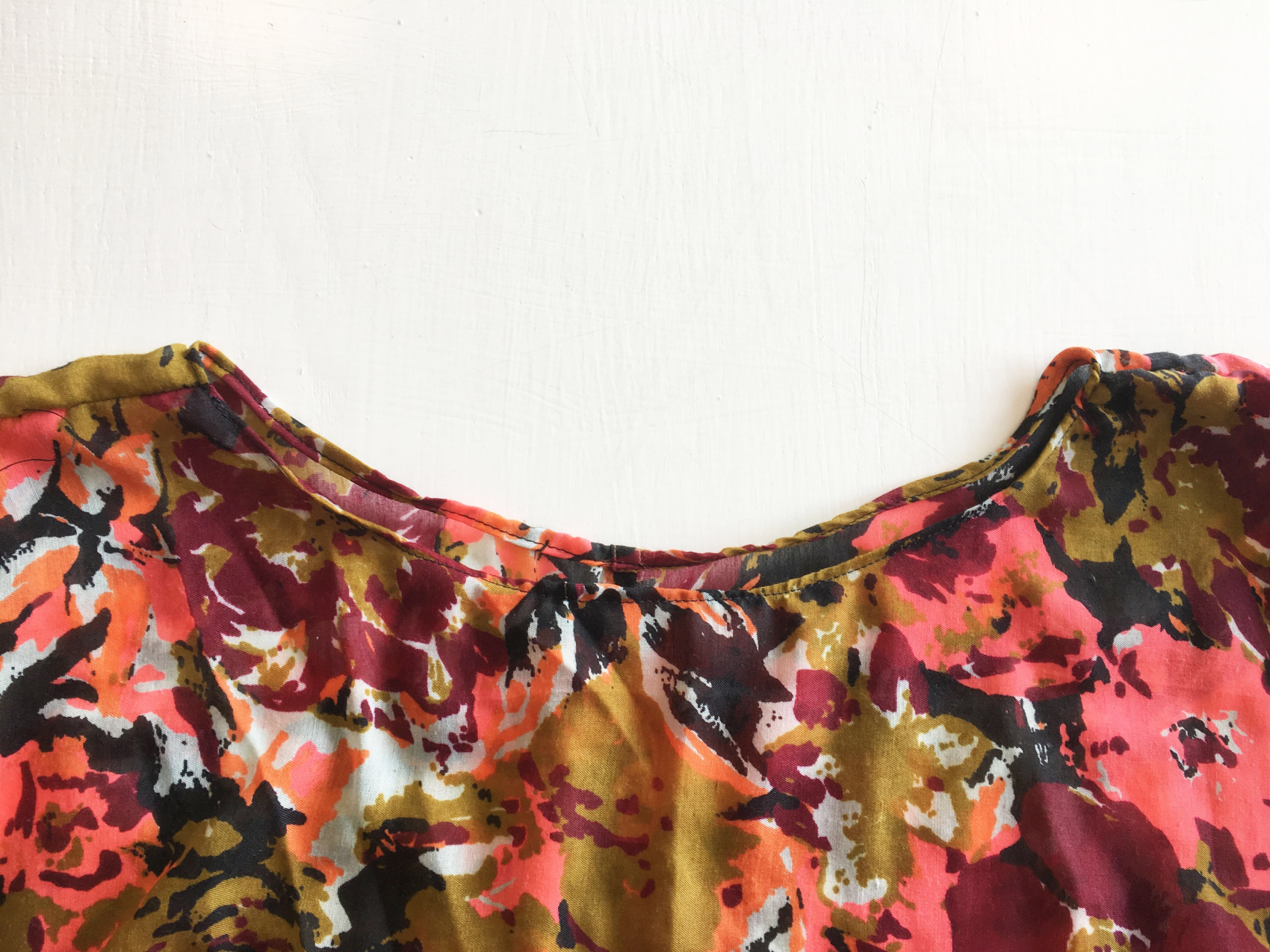 Comfy and casual
– But because of the bold print this handmade scarf refashioning is still a statement wear.
Better than throwing away clothes you don't use anymore is to make something new out of them, and with this came another upcycled sustainable dress. If you want to make your own clothes, this is a great way to start. It really does not take very much, it is an easy way to sew for less, not costing a lot in fabric, and the outcome is so cool.
This scarf refashioning will be saved for next years Summer for sure.
Scarves are the best for
They can be used for so much. Like this kimono and these other scarf refashioning ideas from my blog. I really enjoy how versatile they are when upcycling them. And when I have had workshops, my students have always been amazed at how much you can do with them. They have also been good to find new ways to inspirere me, and it is always nice to be shown new ideas.
On my pinterest board here, there are many other good ideas to upcycle clothes  – and not just scarves but all kinds of clothes. I hope it will inspire you to get started in the creative process.