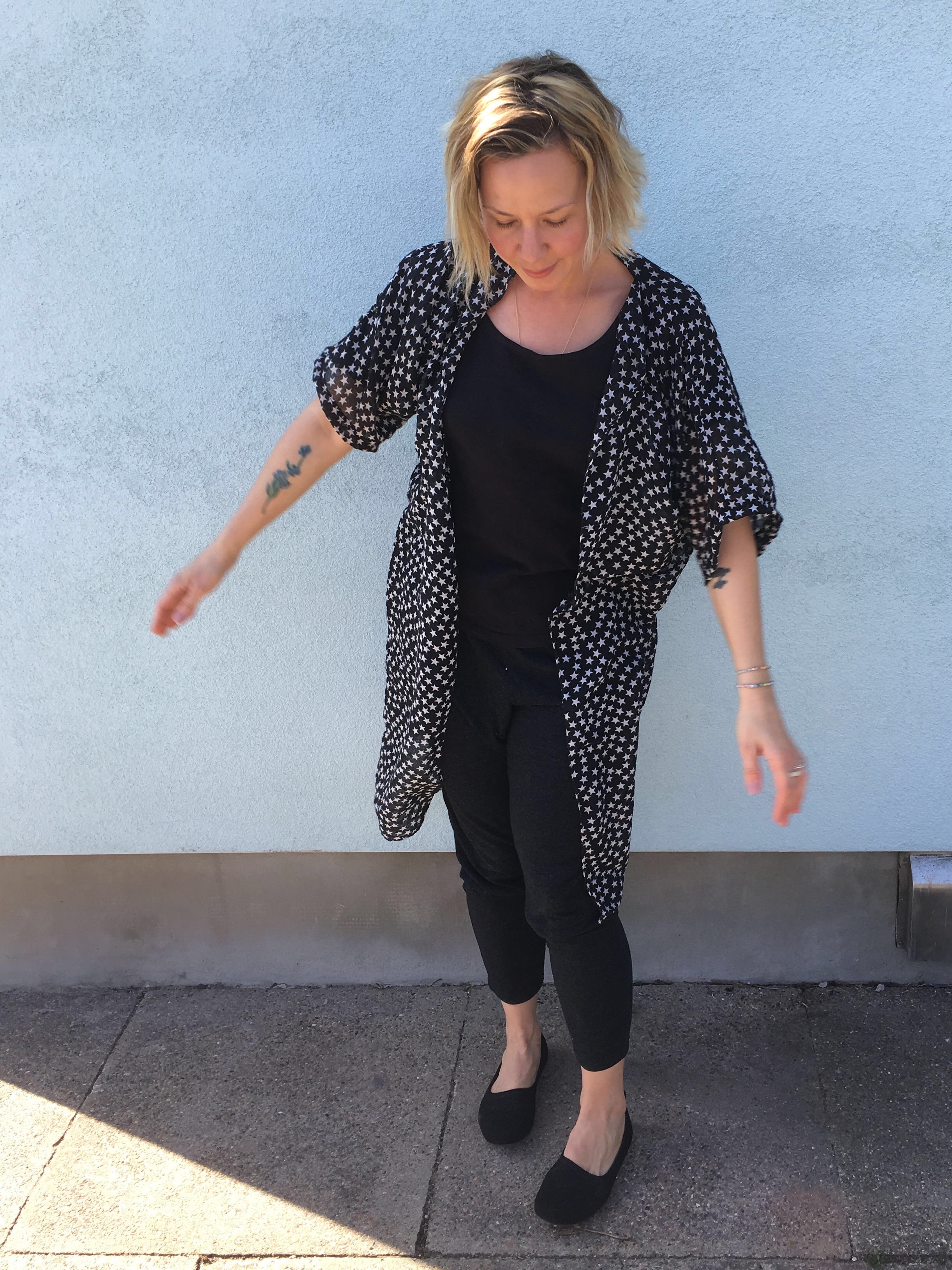 My take on the easy kimono DIY
The weather is still kinda warm here in Denmark, super hot lately actually, and so there is still use for the Summer clothes once in a while.
I have made this easy kimono DIY from a scarf, and it is a really easy and cool thing to make. There are so many tutorials out there for it. But here is my version. I have lots of cool old scarves lying around, so it was not the last kimono I will make either.
I love how beautiful scarves and wraps are so often found in the thrift shop. The reason for this must be, that scarves are often bought as presents or as that extra little side buy when you are shopping. I mean, scarves always fit, right? And so they extras end up for me to buy secondhand.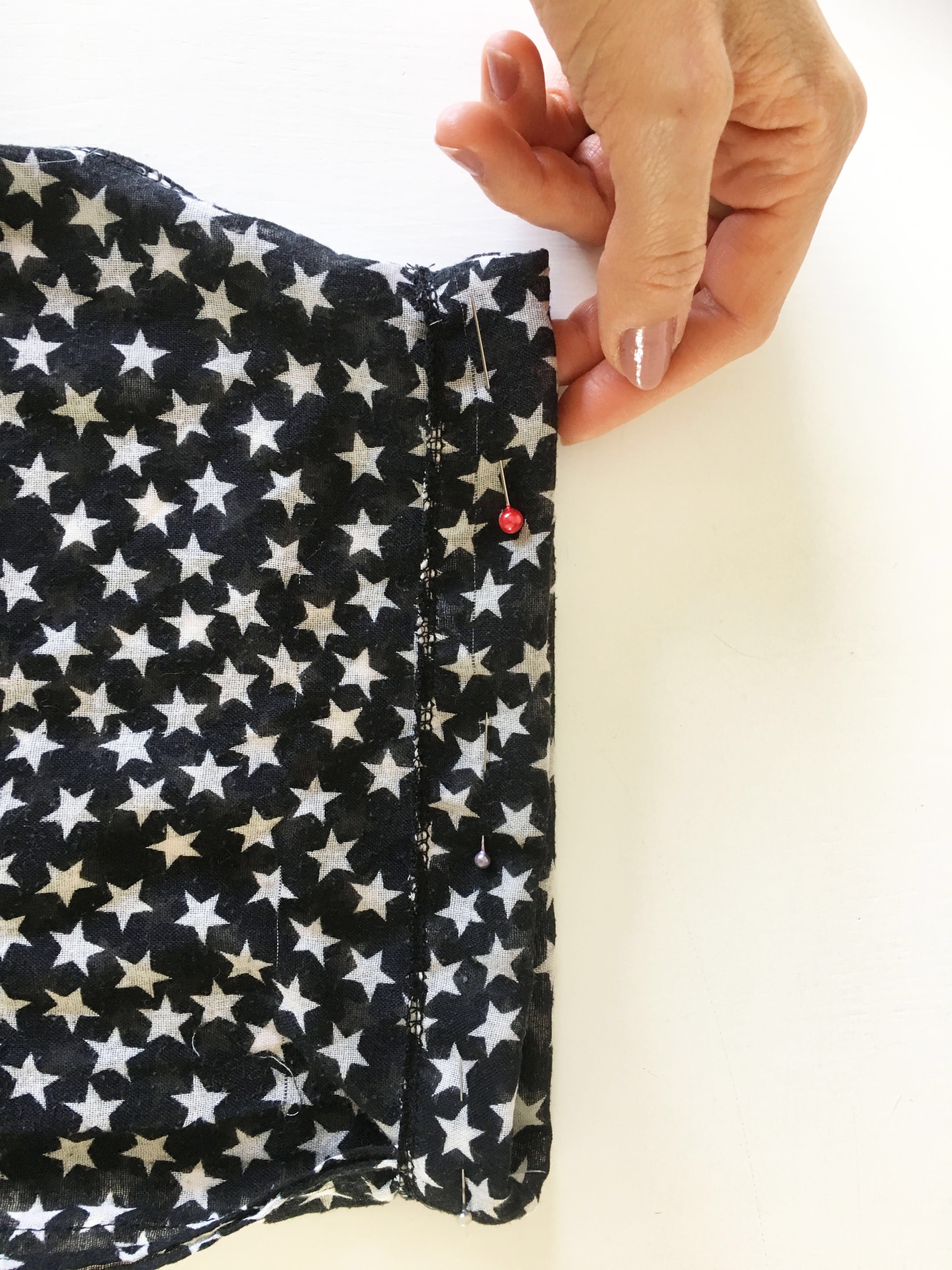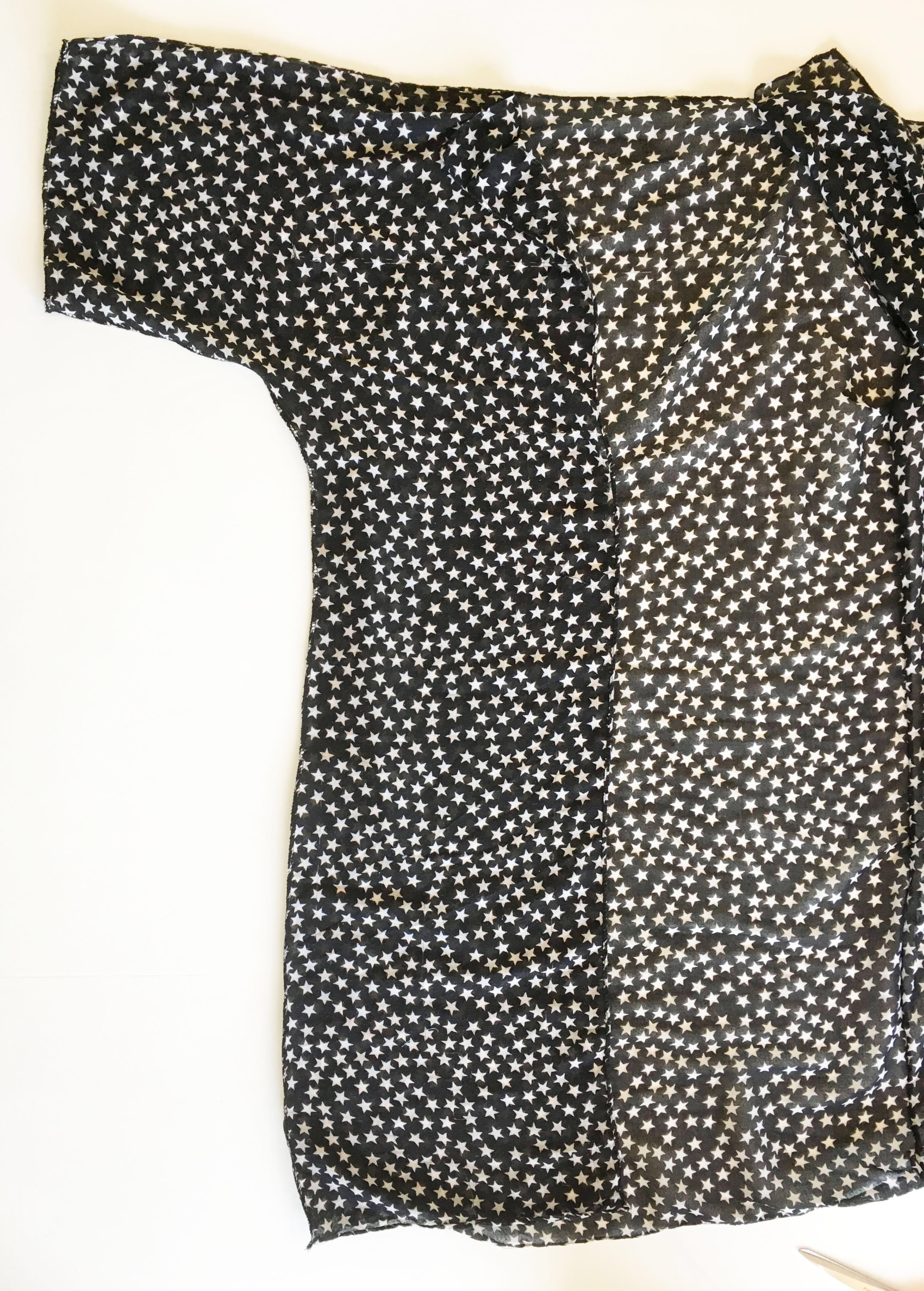 Inspired by Elsie and Emma
This easy kimono DIY is inspired by a lace version of the kimono, also very awesome A beautiful messl and really easy to work from. I would recommend this as a starter sewing project if you are new to making your own clothes. It is simple and gives you something that is lovely and versatile to wear. If you make it from an old scarf it is also very much a piece of conscious apparel.. I love to refashion and not just throw away. So get your creative stitches going and be sure to make this before the rays of sunshine are gone. Or choose a thicker quality of fabric and make it for the cold weather coming.
If you want more ideas for refashioning scarves into handmade dresses from my blog please look here and here.
Happy making!