#makenine Part 1 of 5
A dress and two trouser patterns from Mari Melilot
I have earlier  written about doing the #makenine challenge this year, and one of the projects I was going to do was from  Mari Melilots book "Alle kan sy" (Everybody can sew)
I need to challenge myself with sewing, because I can easily just do it my way, the way I have been doing it for ages. And what´s the fun in that ! Also it is a fun way to use the stash, and to push yourself to figure out what fabric could work with what pattern, and not just buy new fabrics.
This beautiful book from Mari Melilot I came across when I was on holiday in Kristiansand in Norway last Summer. It was a really great mini break, and the city was gorgeous, showing off with sun and cool Summer vibes. We did a lot of walking and enjoying nature there, but I also had some good trips to bookshops in the city. In one of the bookshops I found this book, and I just loved the look of it. The simple approach looked very appealing to me, and I thought the styling and the look of the book was great. So I bought it. To support a fellow maker, and because it looked like fun.
I have made quite a few makes from Mari Melilot. And there will be more, I am sure.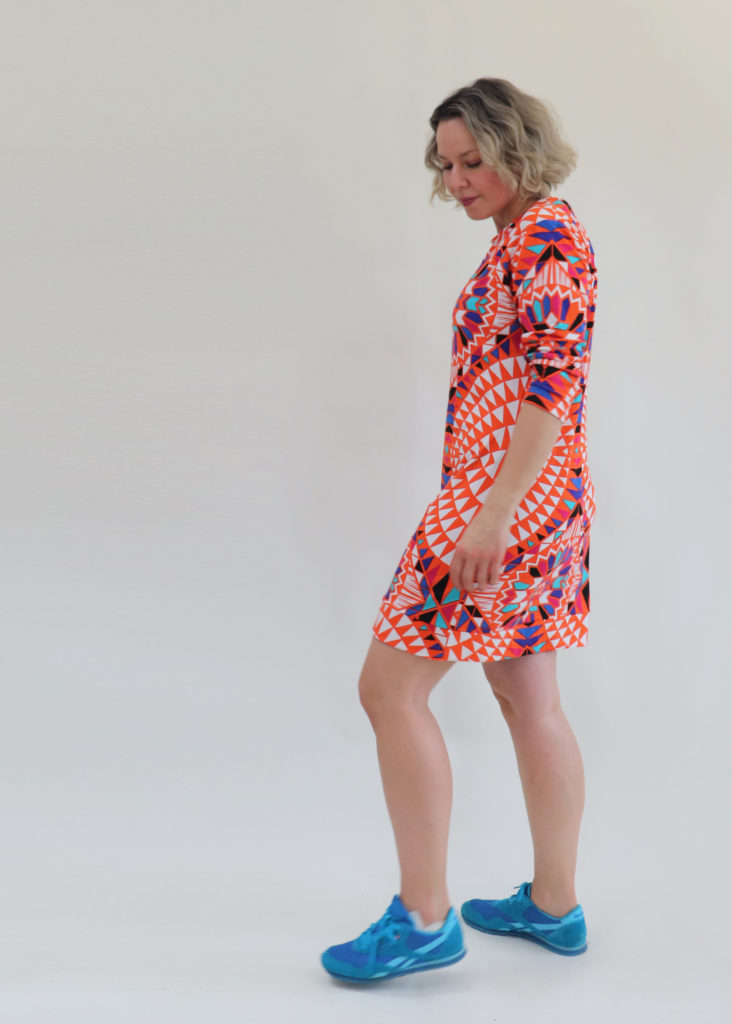 The stretch dress as well as both the narrow and wide trousers. Actually two pairs of the wide trousers, and they are really great, I know I am going to wear them a lot, they are so comfy.
I did a few alterations to the dress, just because of the size of the fabric I had, like a tube hem at the bottom. The print of the fabric is quite in-your-face, but I really like it, it has turned into a cool statement piece.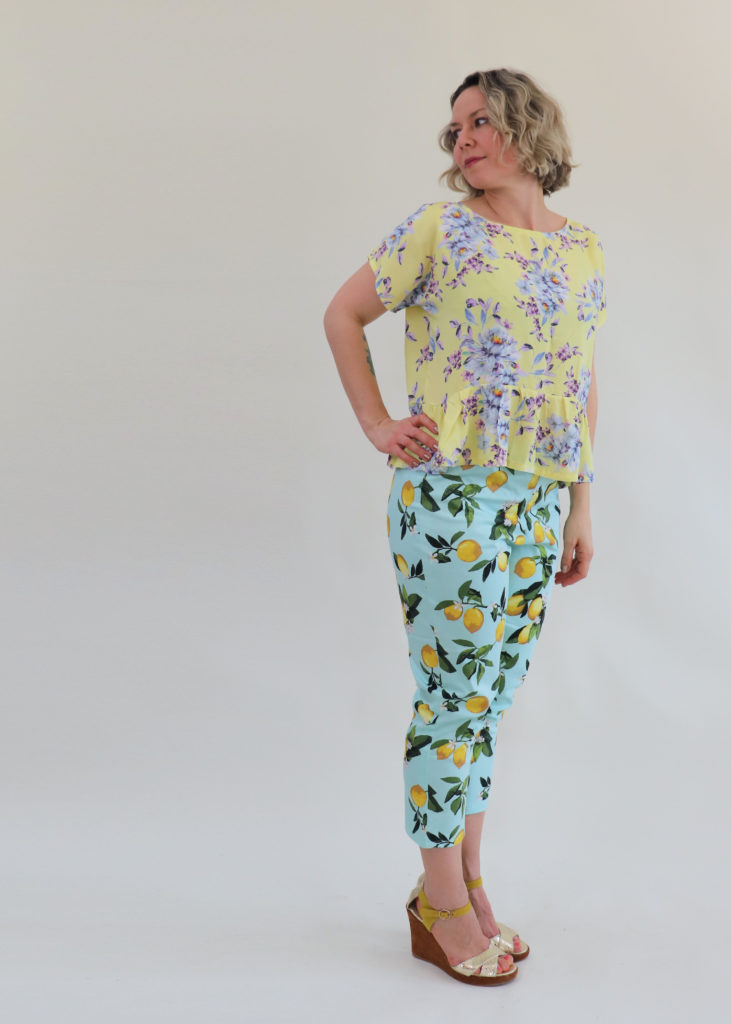 The lemon trousers, with fabric from the The Fabric Godmother is just too cute, and I love the retro, happy and summery vibe. With them I am ready for at coctailparty, like right now.. I will fore sure use this pattern again. I had to alter them in length because of not enough fabric, but they are cute like this.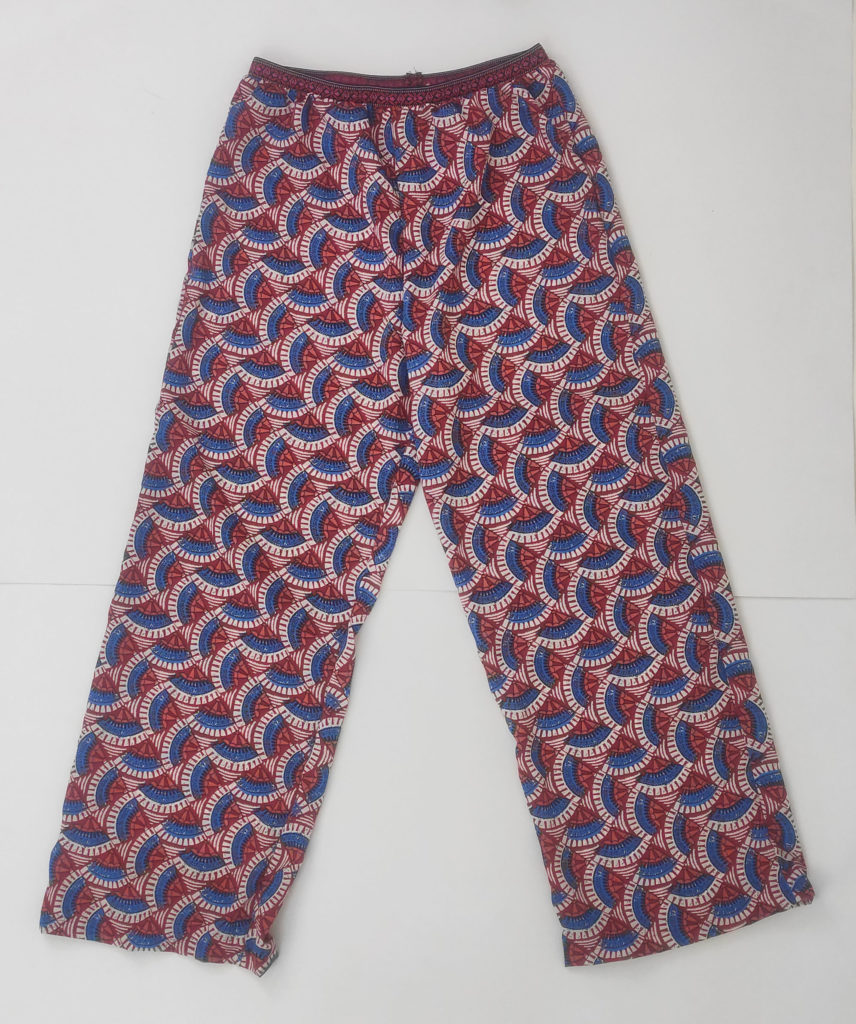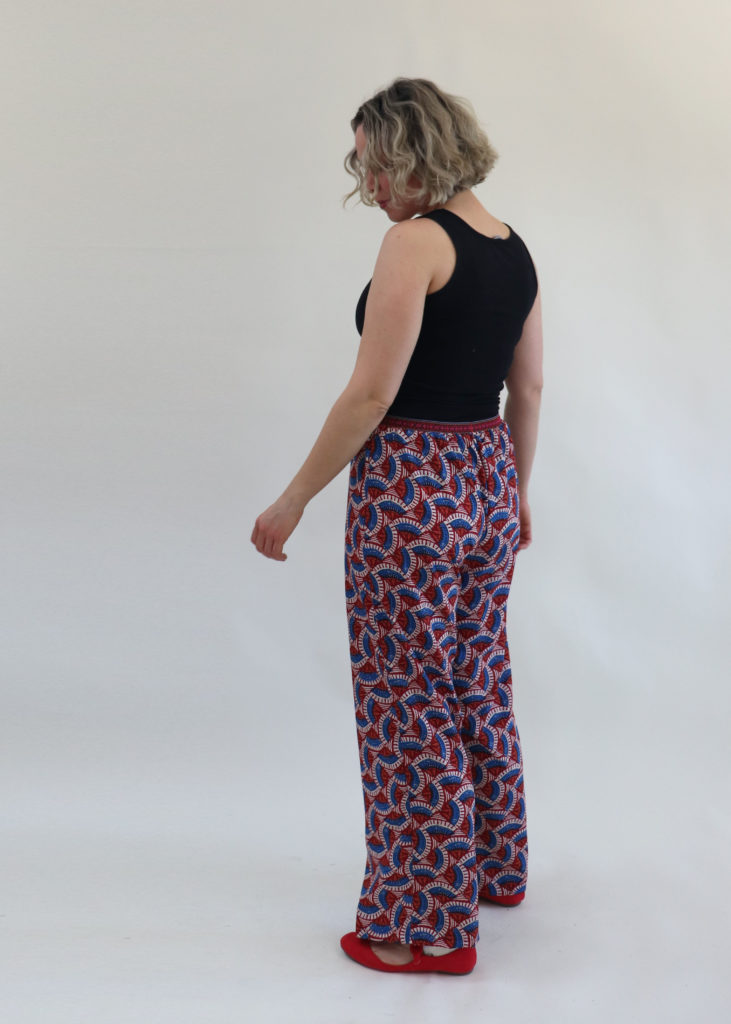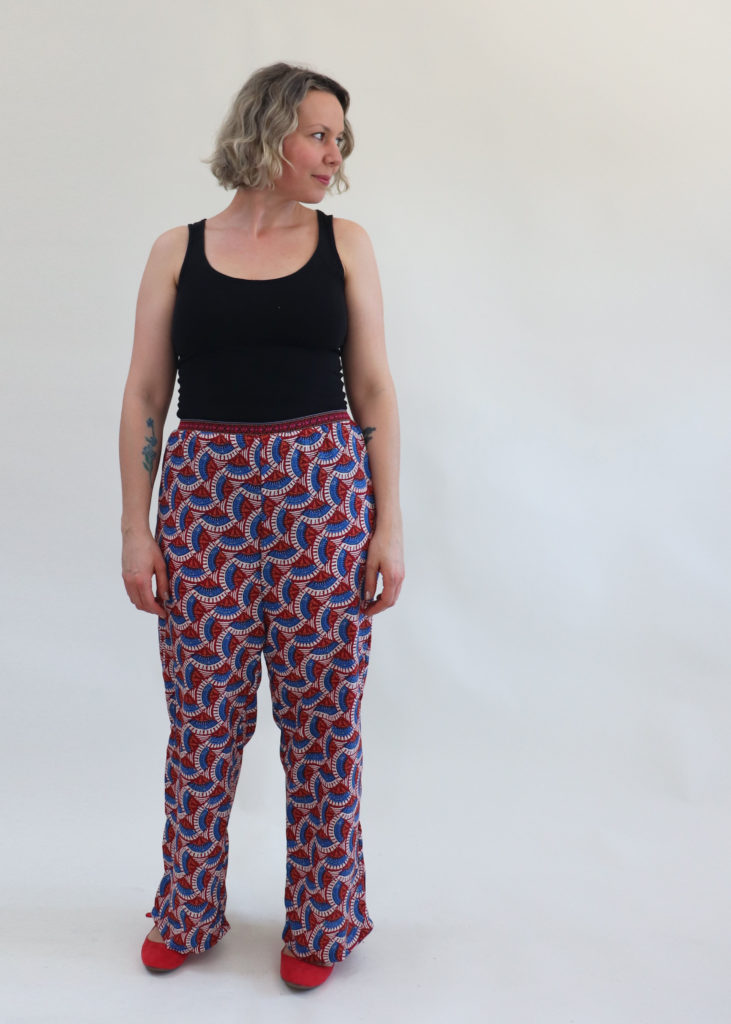 The wide trousers I made two samples of, both without pockets because there just was not enough fabric, and even though they are missing the pockets, they are still awesome. So cool and can easily be dressed up or down. The black ones are perfect for everything, and the patterned ones will be great for those brave, colourful days.
The paper patterns in this book were easy to figure out.
So excellent for beginners who want to give sewing with patterns a go. I highly recommend it.
The book is in Norwegian, and therefore easy for a Dane to understand, but the style of the book is so visual that I am sure you could figure it out, even if you don't read Norwegian.
Thanks for the great book, Mari! I am so glad I bought it and took it home with me.