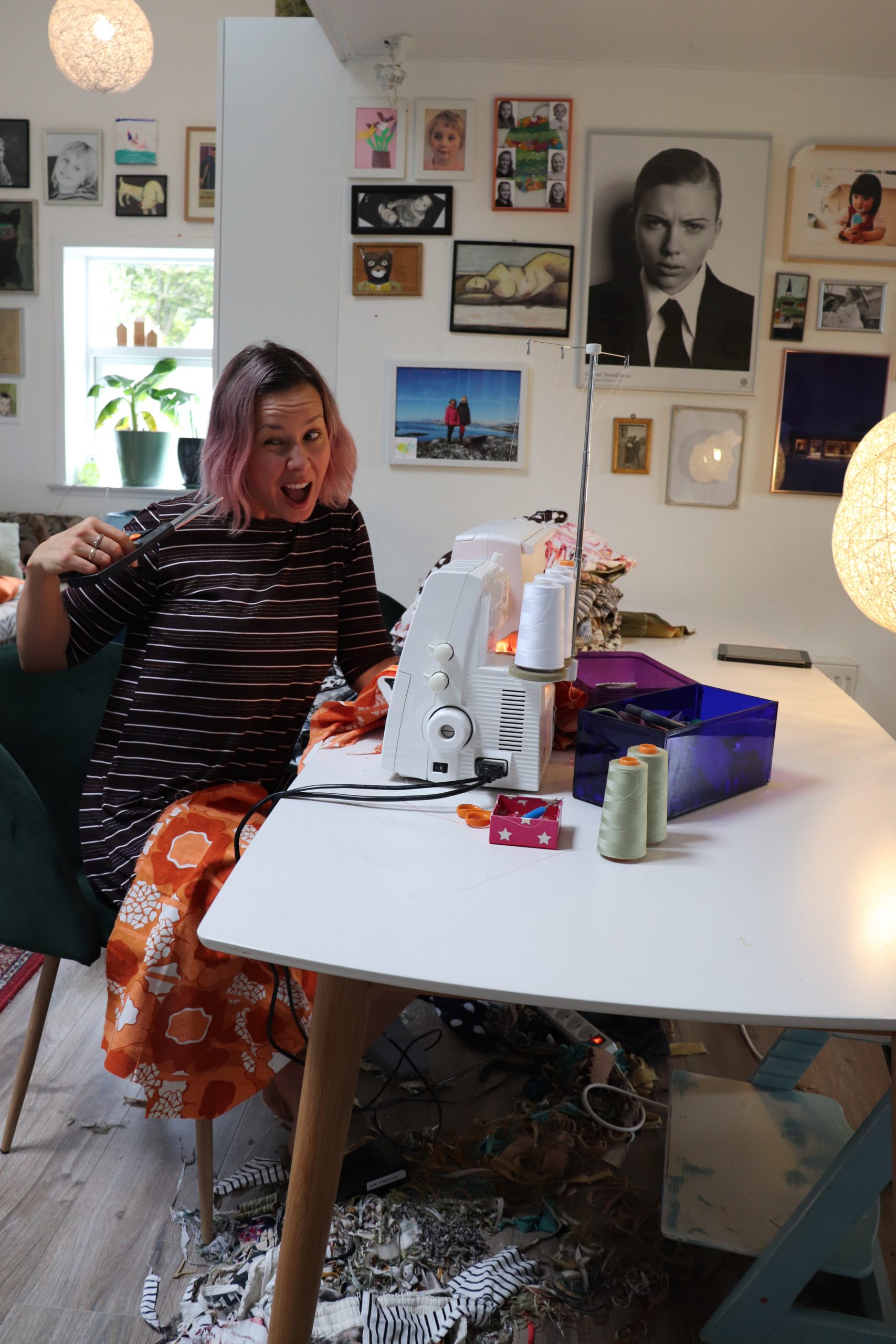 Hello everybody!
Ever wondered who Skandimama is? Then look no further – just wanted to introduce myself here on my site.
My name is Karoline, and I rule in the creative land of the Skandimama blog.
I am a very Scandinavian woman living in the northern part of Denmark with my English husband and two daughters from 2009 and 2011.
My day job up until now and just till the end of January is as an assistant professor at a university college, and I have had the fun task of teaching both culture studies, marketing and communication.
After this I will see what I can find of interesting things to do..
When I don´t work – so basically the rest of the time I never stop making stuff.
I sew, craft, paint, doodle, print and knit whenever I see a free moment to do so.
Our house is often a big crafty mess, and even when it is very cleaned up you can still tell, that a very creative and messy family live here. On the outside the house is bubblegum mint blue, and on the inside it is full of paintings, childrens drawings, fun things, inspiring books and way too many homemade pillows.
I have been fortunate enough to have made many collaborations with the great Simply Sewing magazine – now on the Gathered platform in 2019 and hopefully many more in the exciting year to come.
Hopefully you will enjoy my site. I am happy that you found your way here. Please drop me a comment, if you have any questions you would like to ask or follow me here in instagram to get to know me more.
Here are some photos of what my life sometimes looks like.
Having fun visiting in and around London with my cute girls and husband – who is always willing to carry bags of fabric and craft materials.
Photoshoots in front of the house – neighbours think I am crazy. And yes, it is windy here in Northern Jutland.
Late night sewing at the Skandimama blog. So hard to go to bed sometimes.. Anybody who can relate..?
The floor when the Skandimama blog creativity is at its wildest!
Having fun making and acting with handpuppets for getting a sustainable message through.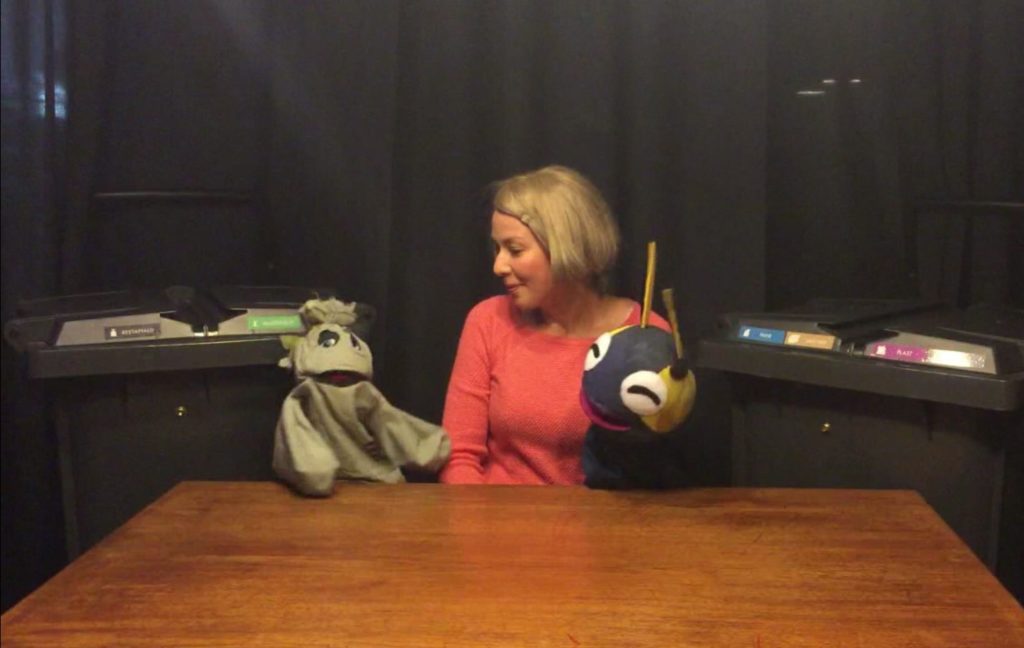 Working with the pattern principles of my sewing book.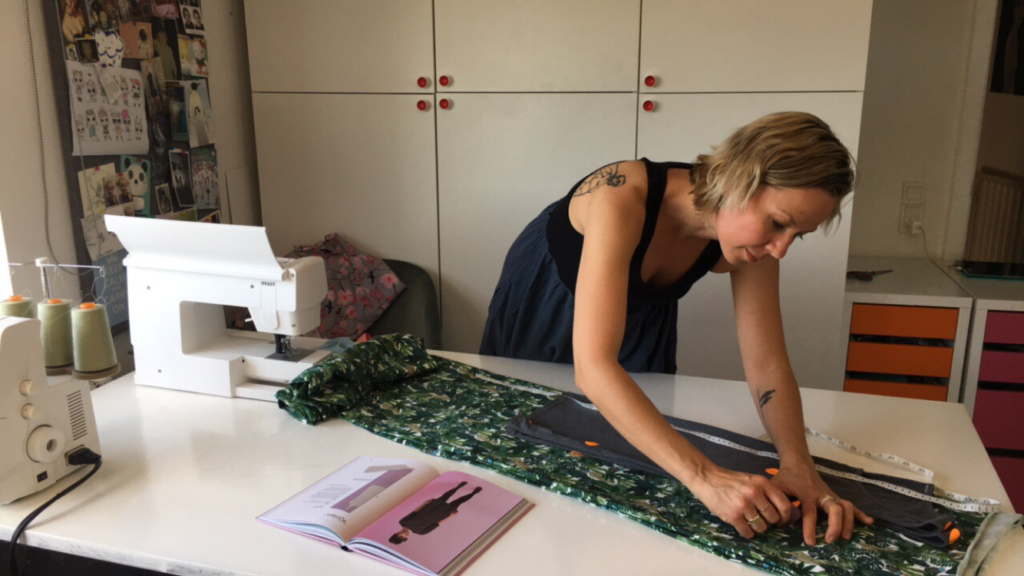 That was a little bit about me. Please let me know if there is anything you would like to see more of or what makes you happy when making and crafting.