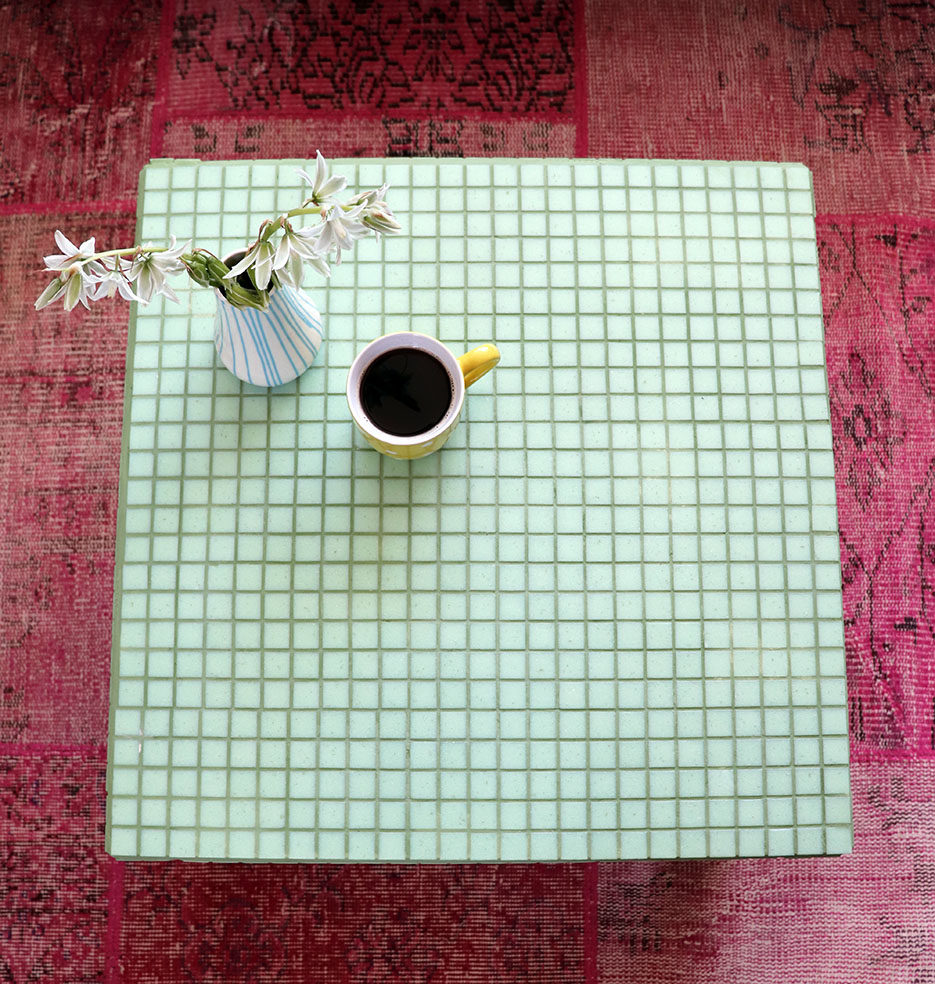 White lack table upcycles – one with grouting and tiles and one with cartoons and mod podge
This project is featured on www.ikeahackers.net – check it out here
I love being creative with furniture and upcycling is so much fun. The IKEA lack table is a cheap and well designed table that is easy to try different and new techniques with.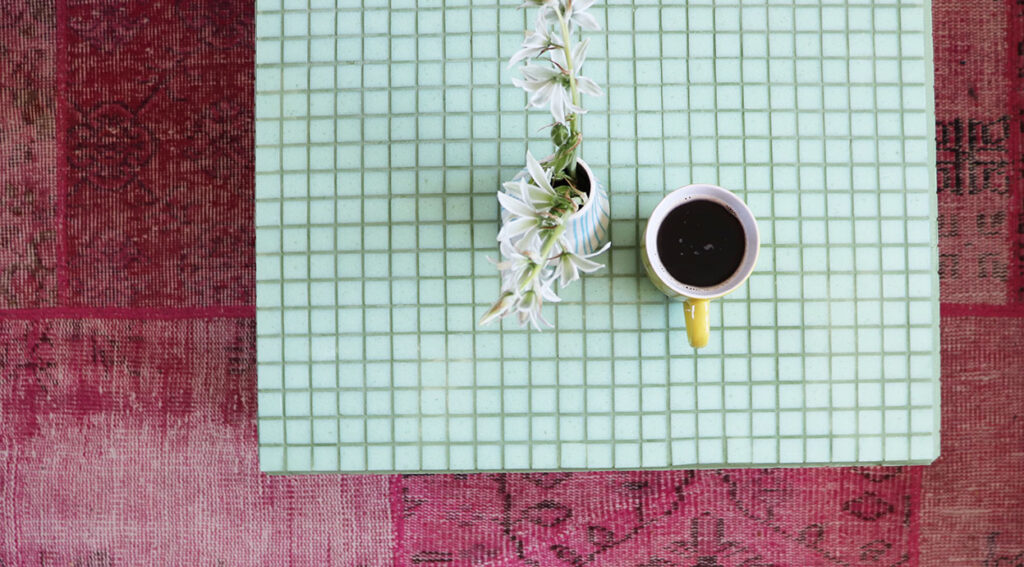 Upcycling the lack with tiles
This lack table was a bit too scratched and I wanted to give the tiling upcycle a go and the lack table seemed like the perfect table to use.
You can use special glue or grout so keep the tiles in place. Luckily the small tiles were a good fit for the size of the lack table.
I chose a grouting in a cool color matching the tiles, and just put it on between the tiles. Remember to smoothe it out with your fingers (or the proper tools if you have them.)
The extra grouting washed off easily and the result of the table was SOOO good.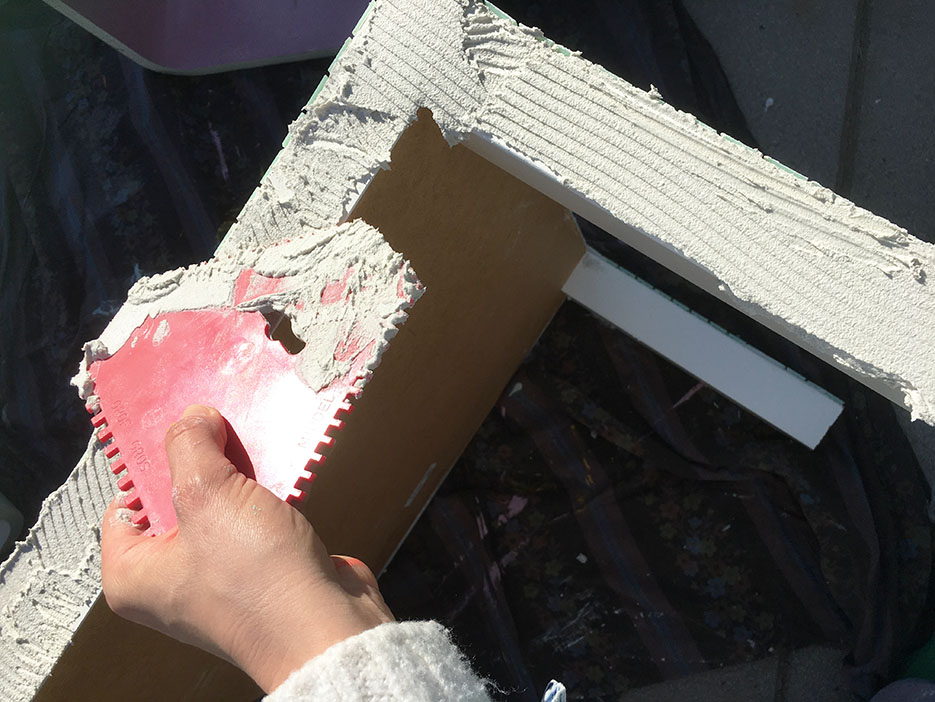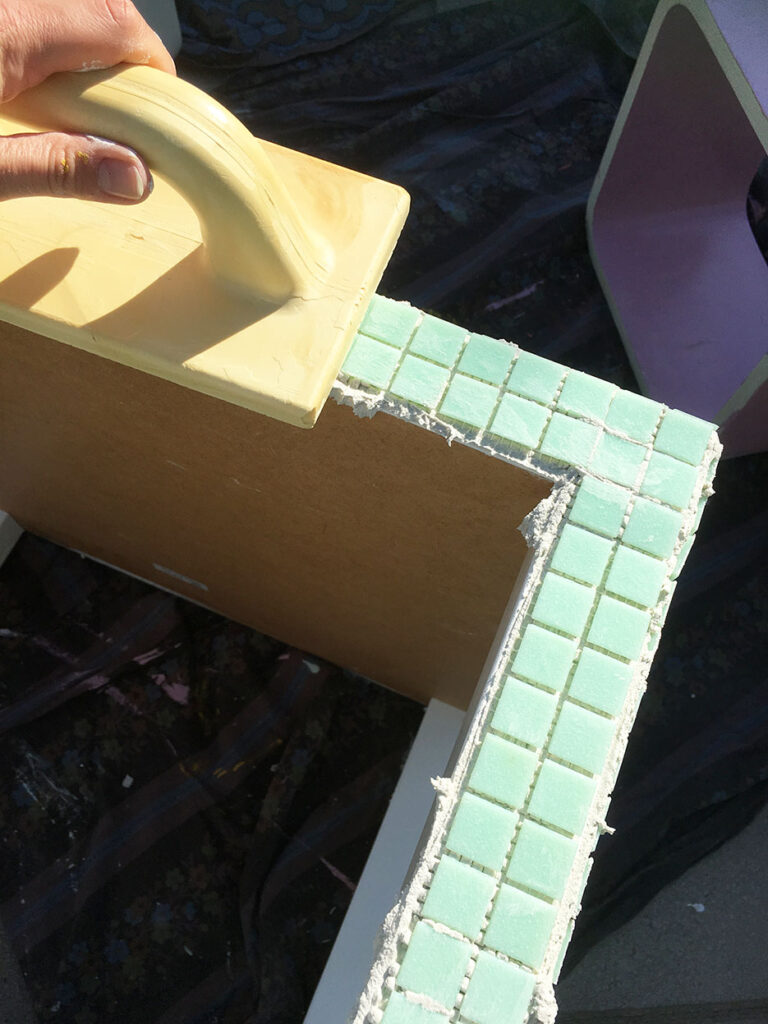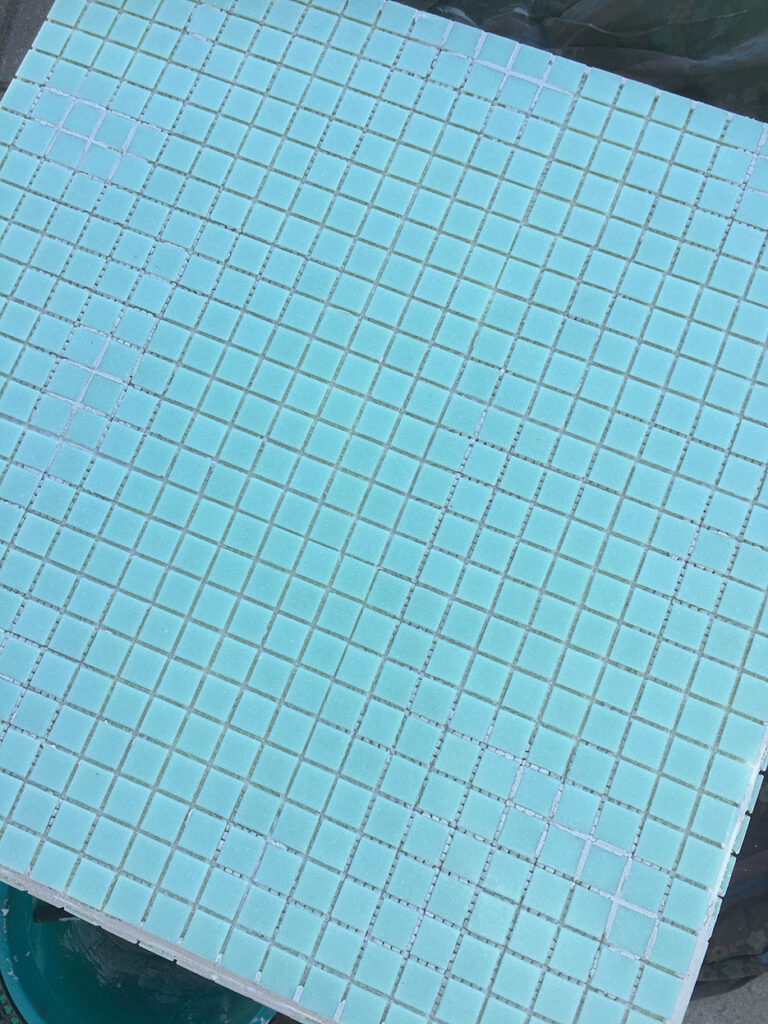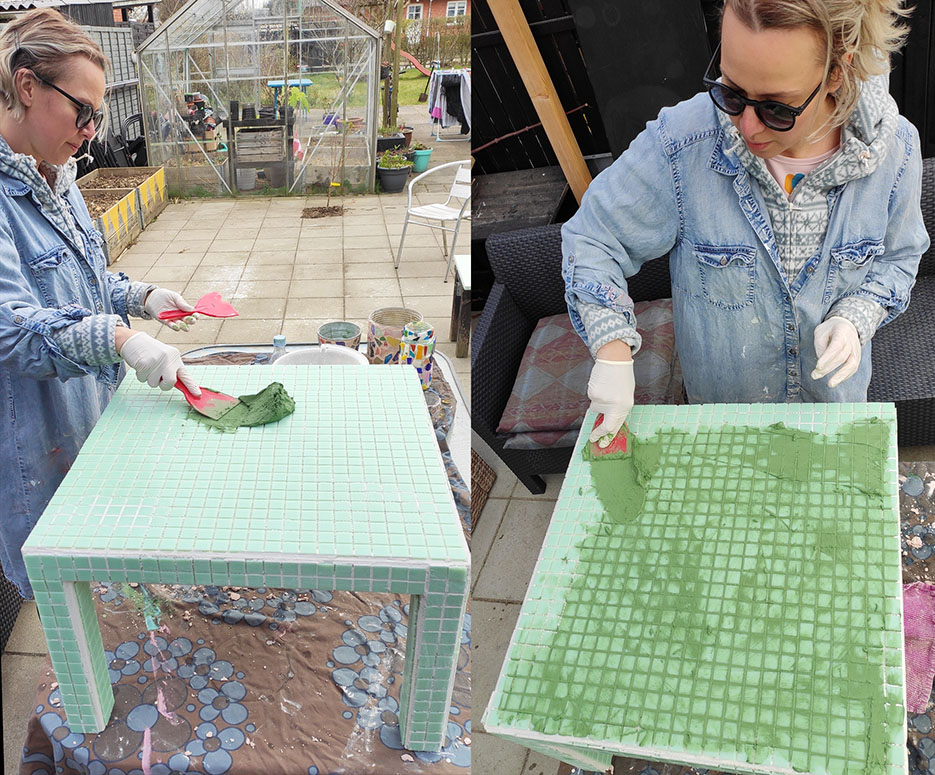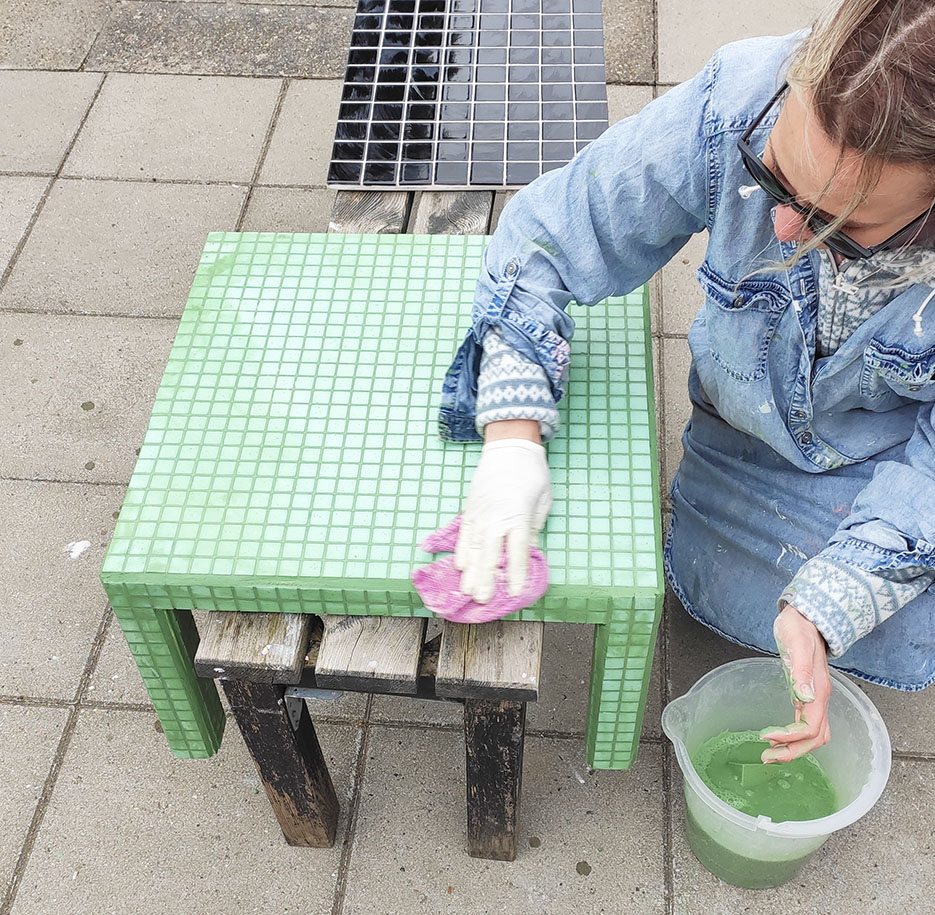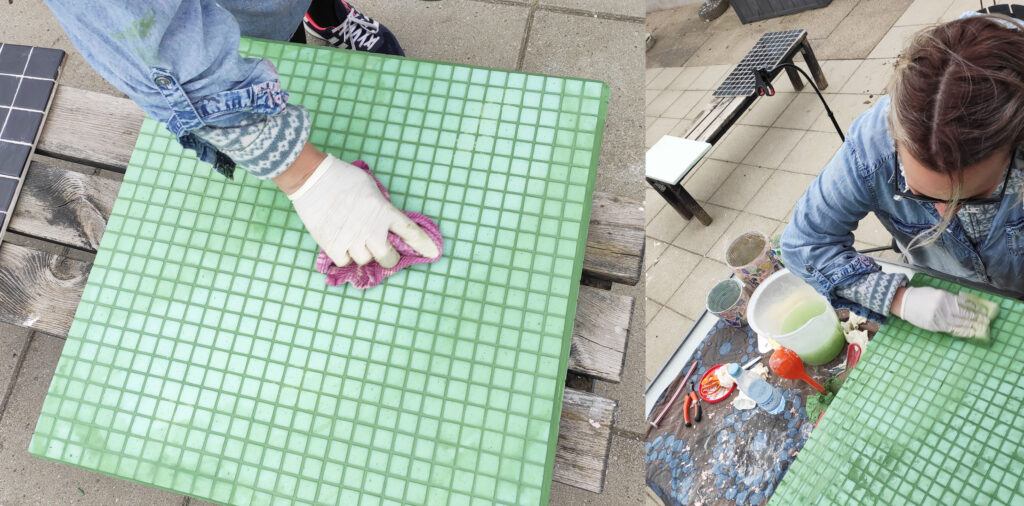 Upcycling the lack with comics and mod podge
I had this old white lack table that had been used for a different upcycle, so the legs were saved a bit shorter and not that pretty anymore. My youngest daughter loves comics so we found some old ones to decorate the table with. I knew that I were going to use other legs, so I unscrewed the legs a bit. That way they still held up the table top so I could mod podge around that.
It was a super simple upcycling and you can easily get your kiddos involved as well.
I gave it one layer of mod podge on top of all the comics and then gave it some new hair pin legs.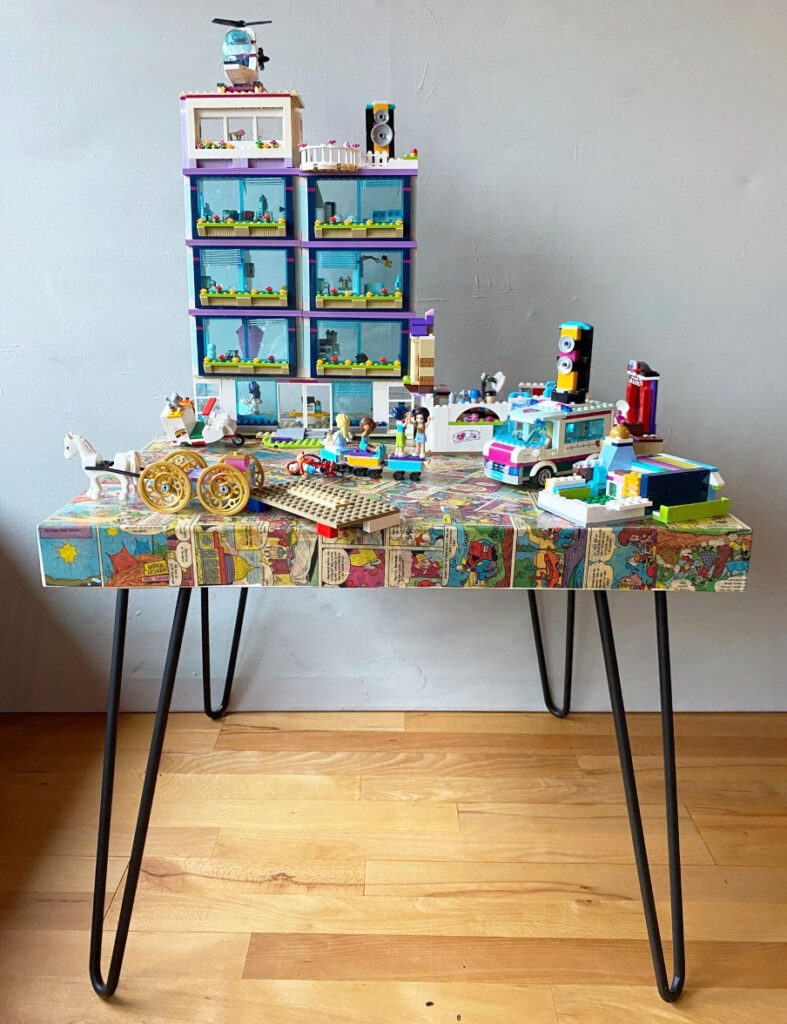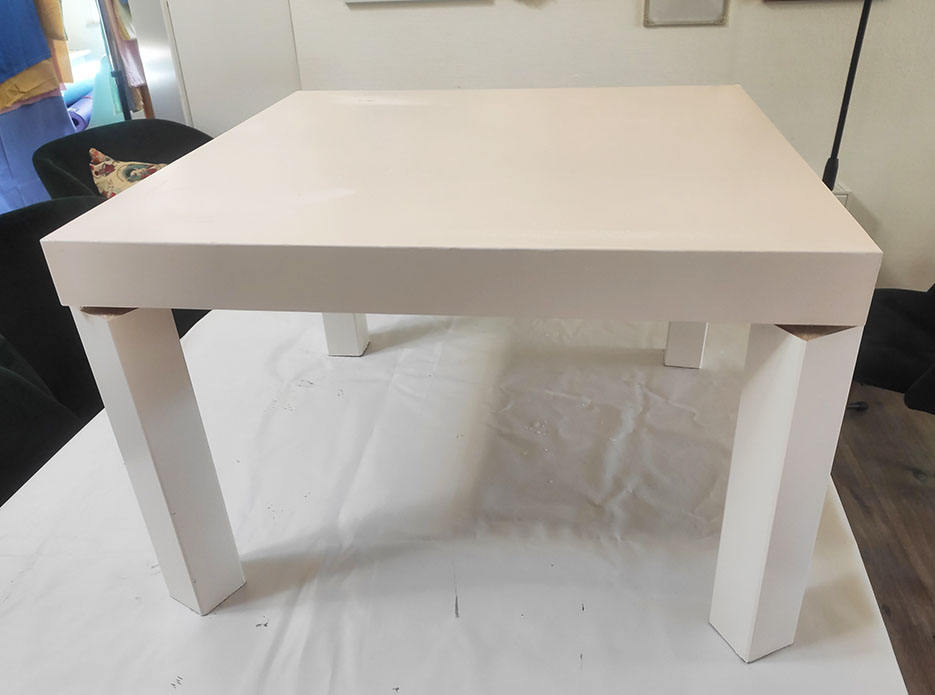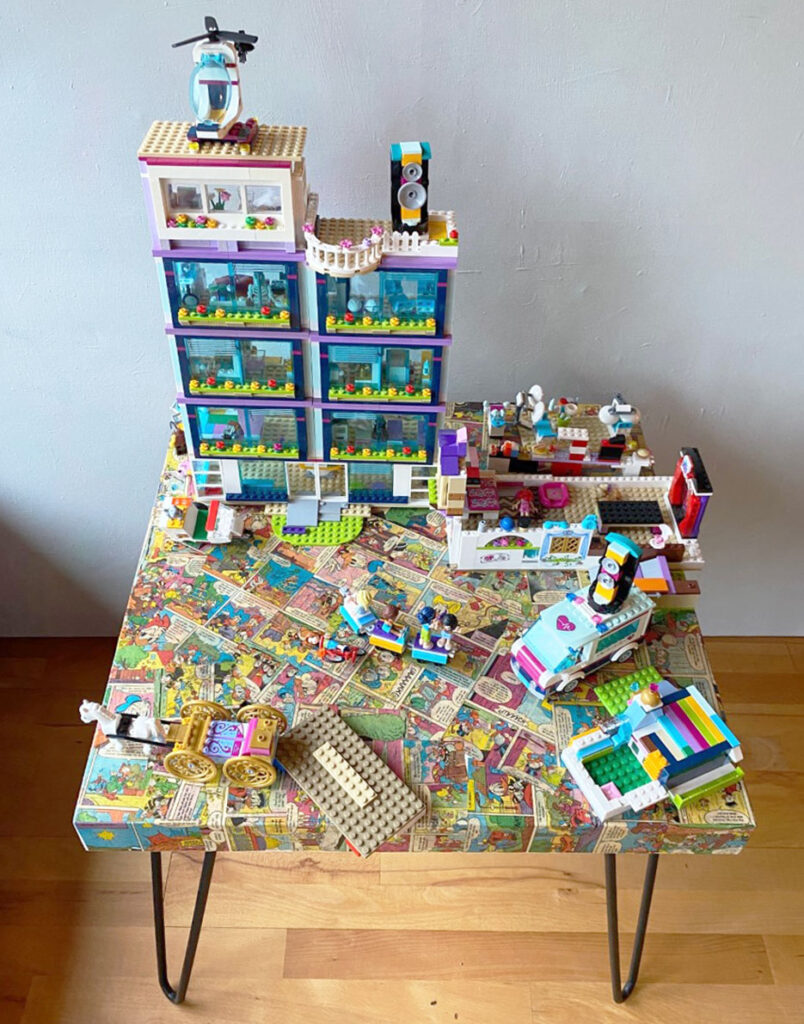 These two projects were a lohttps://www.ikeahackers.net/t of fun and reminded me of how much I love to upcycle and change this around. You can also check out the upcycle with chairs and mod podge that I made ealier.
And don´t forget to see the best IKEA hack page – ikeahackers!